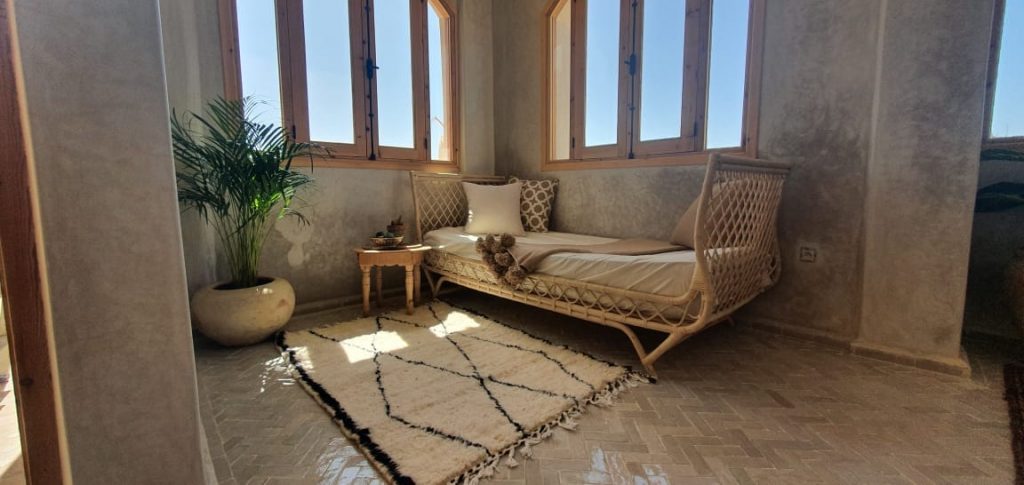 Ayour is Tamazight and means "moon."
The moon is the energy center of the ocean and its tides. With Riad Ayour, we wanted to create a lovely second home for you here in Morocco – and we think we did a pretty good job!
You will immediately notice that our Riad was designed and lovingly furnished with great attention to detail. It was built exclusively with natural stones from local craftsmen.
In the heart of Riad Ayour is a pool with an oriental garden, the perfect oasis for relaxing after an eventful surf day!
All our rooms have private bathrooms and each floor has a private terrace or direct access to our beautiful courtyard.
We can welcome up to 20 guests in total.  
Moroccan Specialties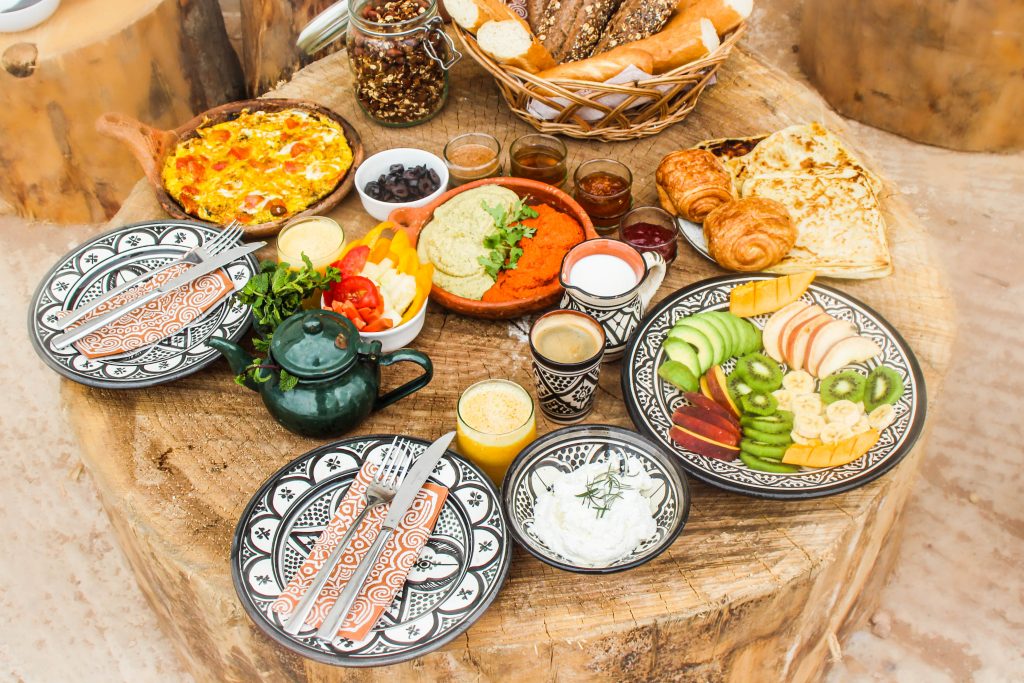 It is important to us that you start the day healthy and happy!
Therefore, breakfast is offered as a rich buffet with homemade bread, various tasty spreads, Moroccan specialties, fruits, vegetables, dried fruits, and homemade cereals.
Depending on your daily schedule, you can put together your own personal lunch box, or we can cook freshly for you on-site on our terrace.
You can bring your own lunch box or borrow it from us for only 10 € a week.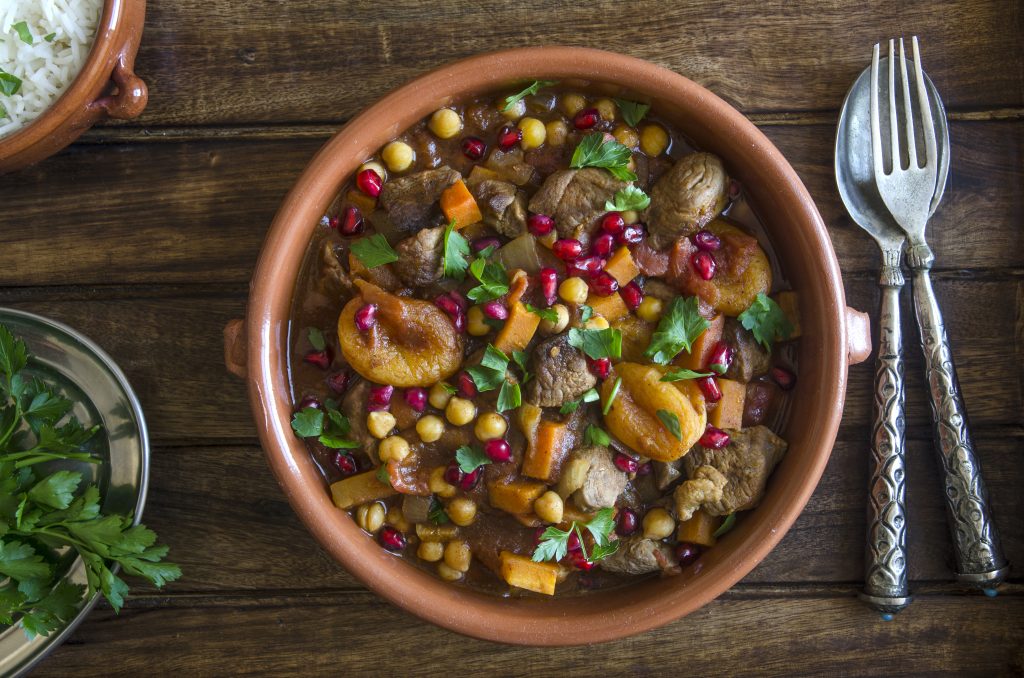 In the evening, we will gladly introduce you to the world of Moroccan spices! You can enjoy a variety of Moroccan dishes, for example, couscous, all sorts of tajines and pastilla! Delicious!
Our food is prepared exclusively with local ingredients from organic farming. Dinner can be booked optionally and costs 7 € per person.
Surf Philosophie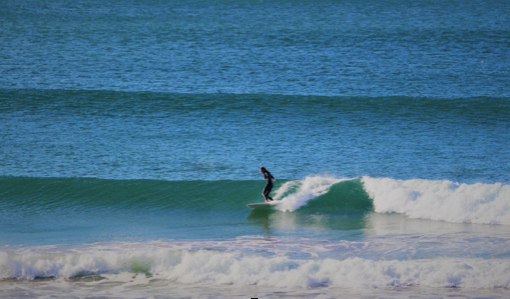 We want to make you an experienced and independent surfer by teaching you as much as possible about surfing, waves, and reading the ocean!
With the help of certified instructors and professional guiding in the water and on land, we will help you reach the next surfing level safely and with lots of fun.
As additional support, we offer a video & photo analysis of your surfing technique after surfing, and you will receive valuable tips from your coach. This ensures continuous improvement, thIs making your surfing holiday a complete success!
Photo & Video Analysis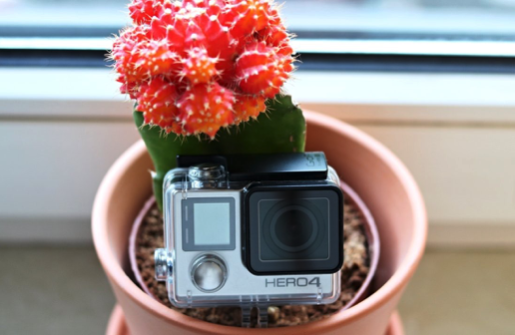 If you want to see your progress on the board during your holiday, our photo & video analysis is simply the perfect solution!
We will film and photograph you during several of your surfing sessions, and on special evenings we will watch them together on a big screen and you will receive valuable feedback from the coaches.
This gives you the opportunity to see yourself in action on the board and learn a lot at the same time!
As a souvenir of the wonderful time with your second family in Morocco, you can of course take your photos and videos home with you. Please bring your own USB stick!
Sustainability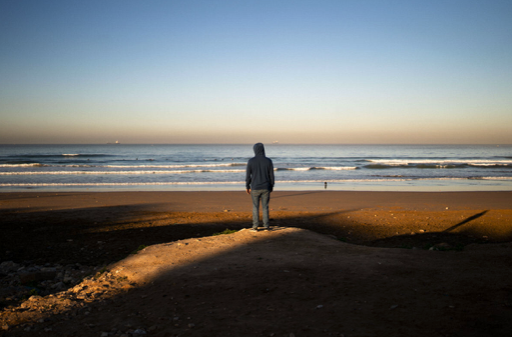 "Be the change you want to see in the world." As a surf camp, we want to set a good example for the region and are very much committed to an environmentally friendly and sustainable way of life wherever possible.
For us this includes, among other things:
– Cooking with local organic products
– Filtering drinking water and using drinking bottles to avoid plastic waste
– Supporting local small businesses
– Separating waste and using the bio-waste for animal feed
– Using solar energy for our electricity consumption
– The Riad itself is built exclusively of natural stones
– Performing beach cleanups together with our guests