"SURF THE COAST" Surf Camp Morocco
One Trip, All the Surf Spots: Join the "Surf The Coast" Surf Camp
If you are a surf enthusiast who doesn't live directly by the sea, you probably know these questions: Which surf spot should I choose? Where can I really expect the best waves? How do I get the most out of my surf trip? Why not leave the organization to us and fully focus on your anticipation of an unforgettable surf holiday? That's exactly what the "Surf The Coast" Surf Camp is for.
This package can be booked for a minimum of 4 people.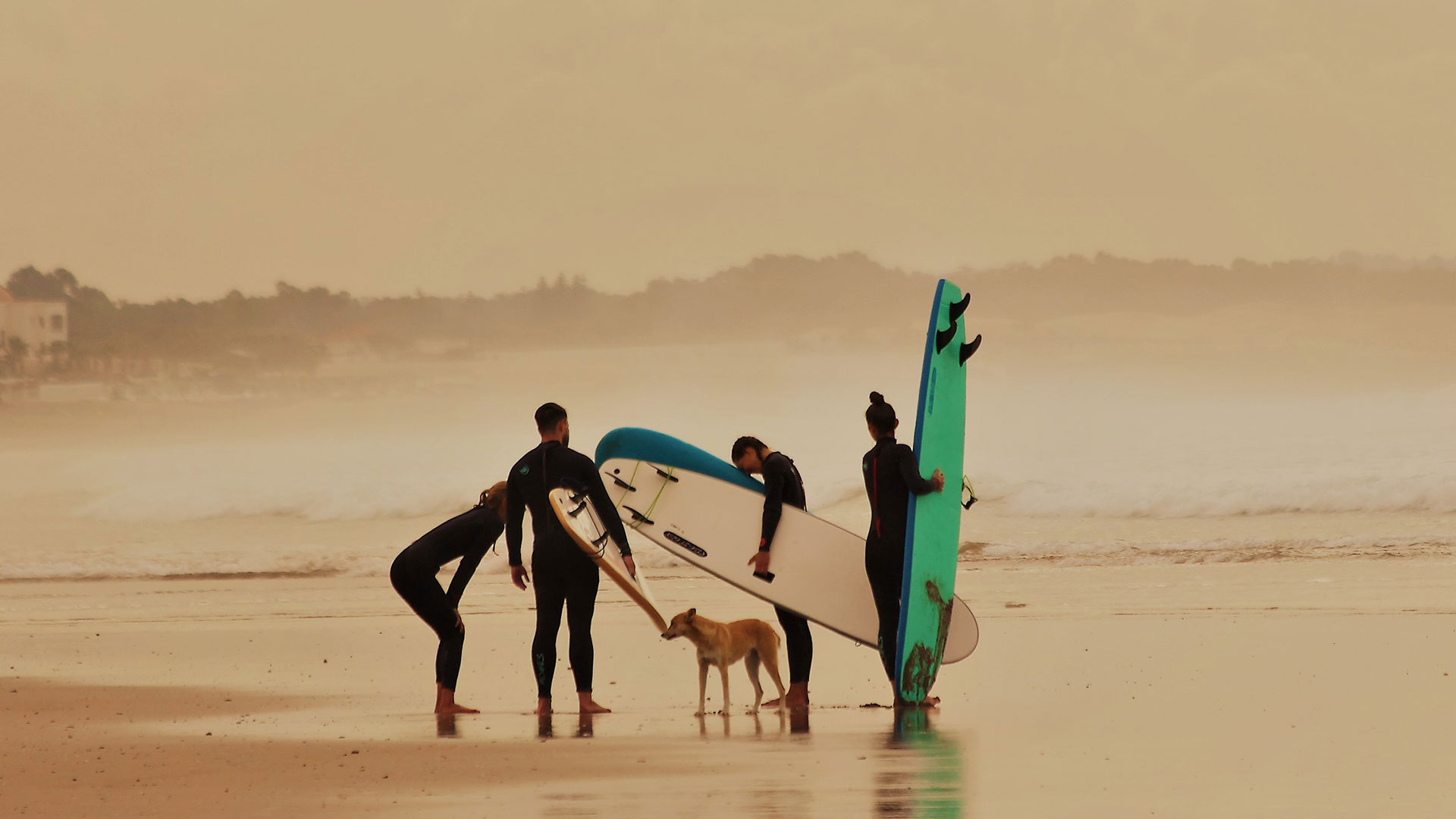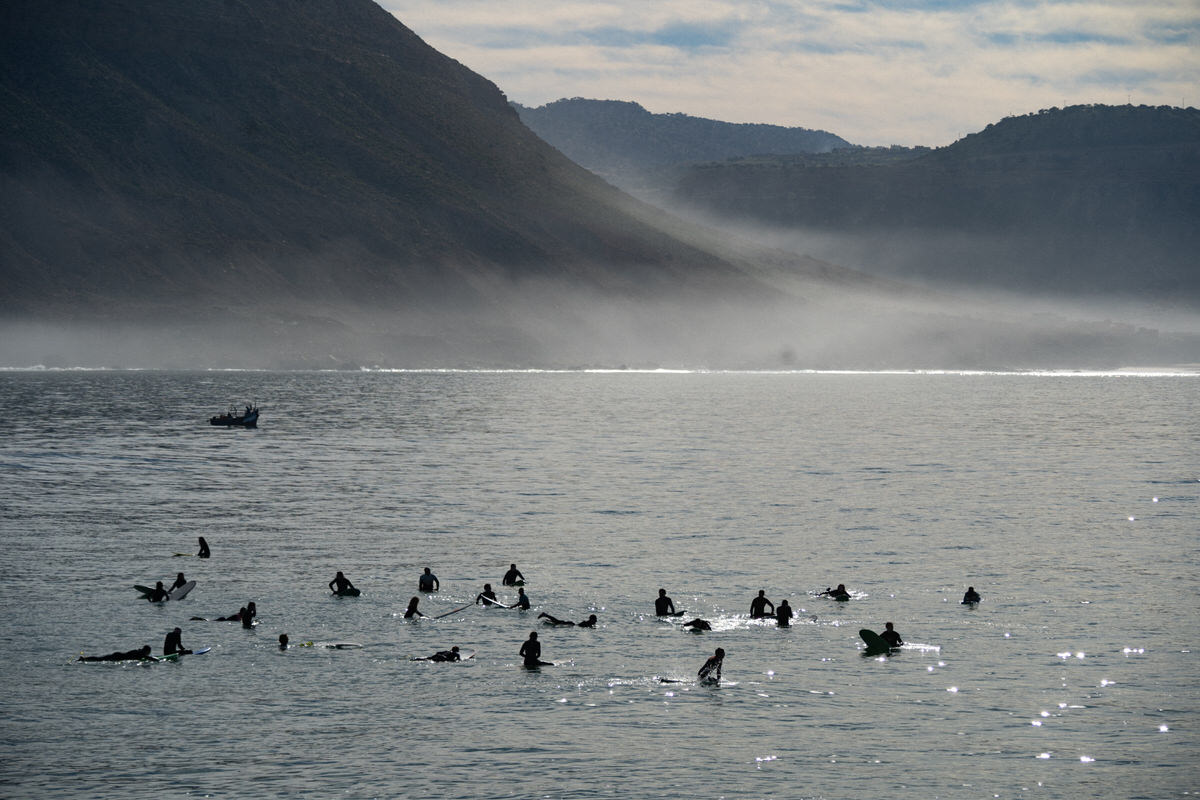 Your Surf Adventure at the Best Surf Spots in Morocco
With the "Surf The Coast" package, the name says it all. Together with our professional surf guides and trained surf instructors, you will discover the entire Moroccan coast with your surfboard. Not only will you surf waves you dream of all year round, but you'll dive right into the warm Moroccan surf community.
"Surf The Coast" is a special kind of surf trip: you get to know the surf spots of a certain region, as well as spots up to five hours north or south of our home town Tamraght. For these trips, we select suitable accommodation in different locations so that you can be there right at sunrise.
Welcome to Surf Mecca Morocco
Morocco's coastline stretches over 2,000 kilometres from Asilah to Sidi Ifni. Most surfers frolic at the surf spots around Agadir, Thagazout and Imsouane. But there's more to explore! For beginners, intermediates and surf pros – with your personal surf guide by your side, you can get to the most remote line-ups. Think about enjoying a sunrise surf at a hidden surf spot. Pretty tempting, isn't it? With "Surf The Coast", you beam yourself to oriental surf spots where waves are served on a silver platter.
Speaking of platter: Of course, we will take good care of your catering.  The package includes breakfast, lunch and dinner, so you're always ready for the next wave.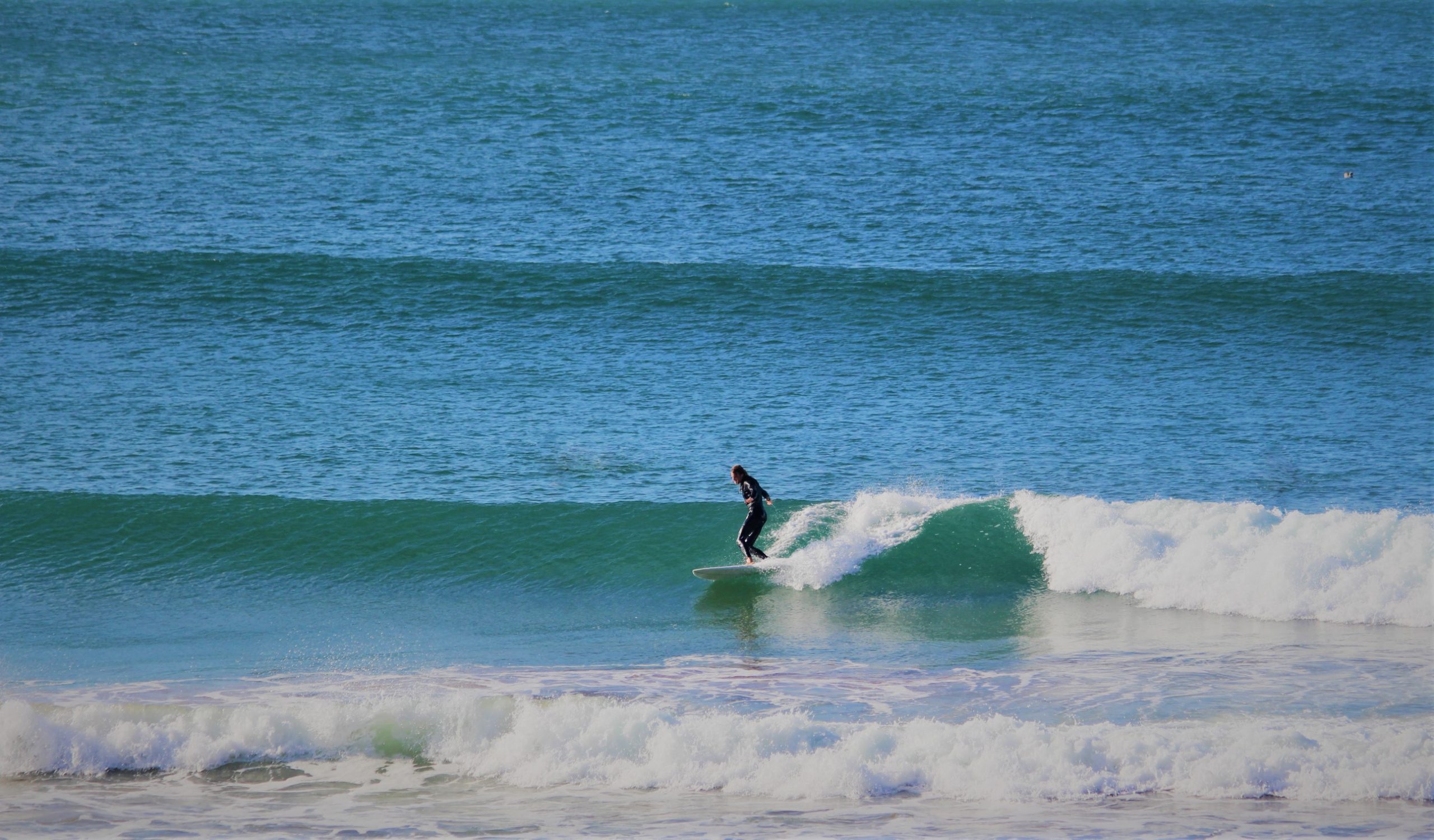 "With the guiding package, I got to experience all the surf spots in the region for a week with Ayoub. With early and sunset sessions we were able to get the best out of each day. Thank you for a holiday I will never forget. See you next year."
Dylan
"As I am a bit more experienced in surfing, I always booked surf guiding. There were always good spots chosen for my level. Our surf guide Ismail or Aziz always explained the spots well and what to look out for. Surf the Coast is also highly recommended. I have been there 6 times so far and there will be a few more."
Simona
Your Day at "Surf The Coast"
What does a typical day at "Surf The Coast" look like? We'd like to show you! As every day brings different conditions for surfing, the exact times can of course vary slightly. We always want to find the best waves in Morocco for you!
Important for you to know: This is what a day could look like. If you need a (half) day off from surfing, you can of course relax under the Moroccan sun or do one of our many other activities.
from 8.00 Early Bird Session and Breakfast
Depending on what the waves promise for the day, you can either get up early and get straight onto the board or start the day with a nutritious breakfast. If you surf first, you will of course have breakfast afterwards. 
Surf beginners start their day with some exercises to get ready for the waves. If you are an advanced or experienced surfer, your surf instructor will paddle out with you after the warm-up for the first surf session of the day.
12.30 Lunch-Time
To recharge your batteries, there's a delicious picnic on the beach and a short break to nap, lie in the sun and regain some energy.
13.30 Back to Surfing
In the afternoon, you can practise what you learned in the morning during a guided freesurfing session.
16.30 Going Home
In the late afternoon, it's back to the house beach to jump into the waters for one last session or to enjoy the sun until it disappears on the horizon.
19.30 Food, Food, Food
In the evening, you can enjoy a Moroccan feast. Every day you can try delicious oriental specialities and replenish the calories you have burnt. You deserve it after a day in the water!
All surfers and Riad residents come together at our large table. It's the perfect place to talk about your progress, your successes and even your little failures in the water over a good meal. At the same time, you can watch a fantastic sunset.
So, want to catch the best waves? Book your Surf The Coast adventure now!
The "Surf The Coast" Surf Camp Includes the Following Services
7 NIGHTS SURFING THE COAST
Perfect for beginners to professional surfers who are looking for an adventure!
From April 1st to October 31st €750 starting from 3 people or upwards
 Pick-up and drop-off service at Agadir airport or bus station
 Accommodation directly on the spot with full board
Surfari on Morocco's coast to the best spots
Surf lessons or surf guiding 6 days
Very good qualified surf equipment 7 days
Wifi in the accommodations
Lokales Wissen vom West Surf Morocco Team
1 theory lesson per week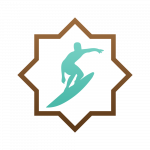 Select & book a surf package