SURF GUIDING: THE BEST WAVE FOR YOU
OUR SURF GUIDING OFFER FOR YOU
For advanced surfers wanting to discover Morocco's best surfing waves on their own account: leave the hard work to us. We constantly monitor the conditions and the waves, then seek out the best surf spot.
We'll arrange a pick-up time to maximize your surfing time, so you can get to know Morocco's secret surf spots. Refuel at lunch with tasty food, freshly prepared by us, so you can get back to the important stuff: surfing those waves. Lean back and enjoy Morocco's best waves together with us on your surf holiday.
Contact us directly online or through your hotel. Booking is easy!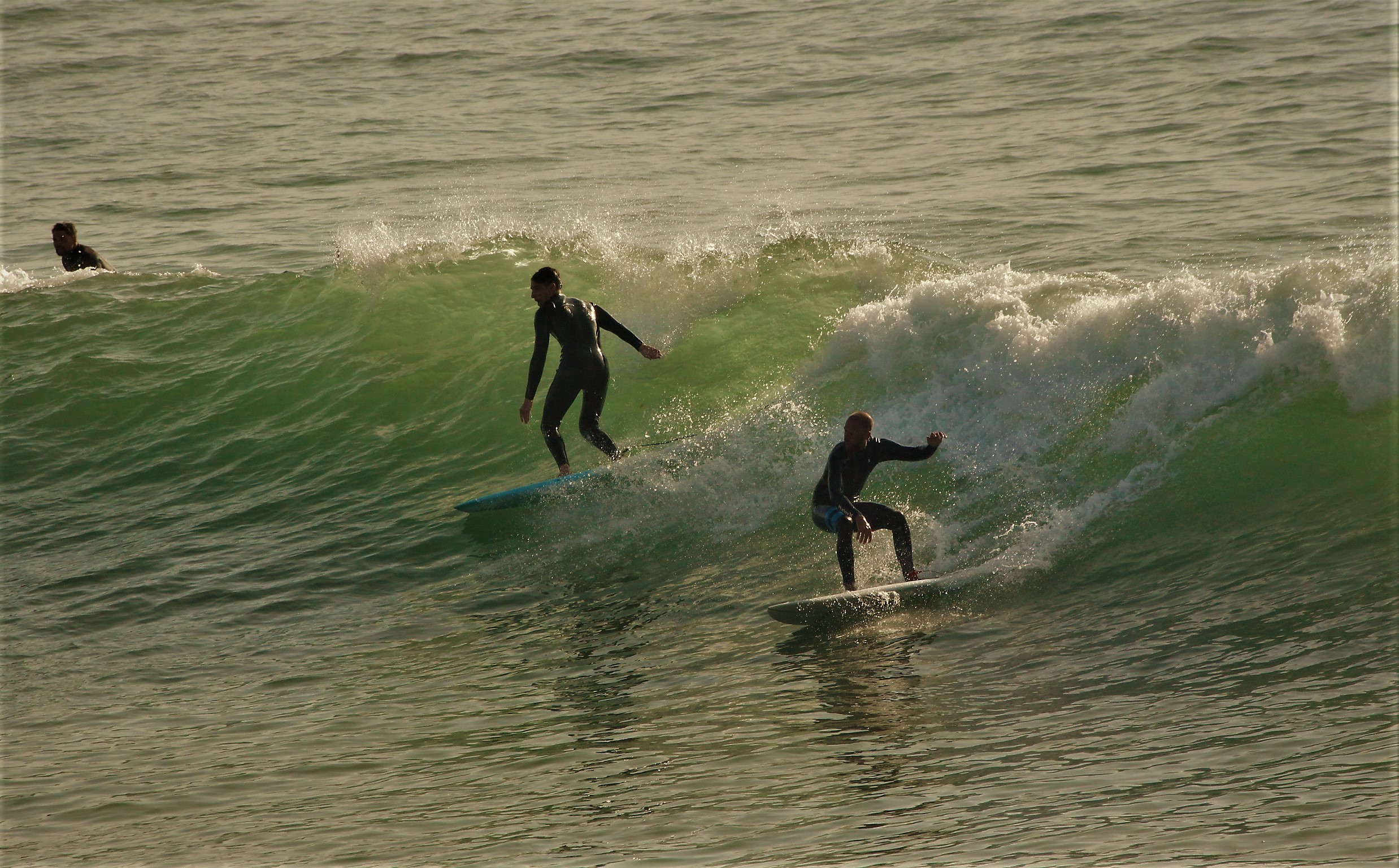 If you don´t have enough space for your surf equipment, then there awaits you a wide range of brand new surfboards at us. If you booked our Surf Guiding Package you can equip yourself with one of our boards for a special price of 30 € a week.
You can also only rent our equipment for 10 € a day without Surf Guiding.
Surf guiding / daily schedule 
This is a little summary for you to give you a glimpse of what to expect during your surf holiday in Morocco with us. Every day is adjusted to waves and surfing conditions, so the times may vary sometimes. The surf lessons are individually created for each and every one of you (max. 6 people), so you can learn surfing in a fun and efficient way.
From 8:00 Awaits your breakfast on the terrace with stunning views to the ocean or possibly after the first surf session when things get started extra early.
9:00 Meeting point at the villa with your surf coach. You will discuss the waves and options for the day. Then surf equipment will be made to start your day.
9:30 Departure, discover the endless Moroccan coast and search with your surf coach for the matching surf spot to your surfing level. Depending on surf conditions, it may happen that we sometimes leave earlier or later for surfing.
12:30 Fresh prepared picnic by us on the beach, to fill up new energy for the next surfing session in Morocco.
13:30 – 16:30 Guided Freesurf session. Have fun and repeat what you have learned in the morning. These moments are also recorded on camera.
17:30 to 18:45 Optional Yoga or free time to relax on one of our terraces
19:00 Traditional dinner during the beautiful sunsets on our terrace. The perfect end to dream about the next day full of waves in Morocco.
If you will be tired one day, you can also take half a day of surfing and go for one of our day trips. Or just relax a little under the Moroccan sun on the beach.
If you're hot for the best waves and the nicest surf guiding team in Morocco, then pack your bags quickly! All you have to do: lean back, enjoy the waves, and … of course, book your surf guiding package with us in advance. 😉 We look forward to hearing from you. Contact us online or through your hotel. Booking is very easy!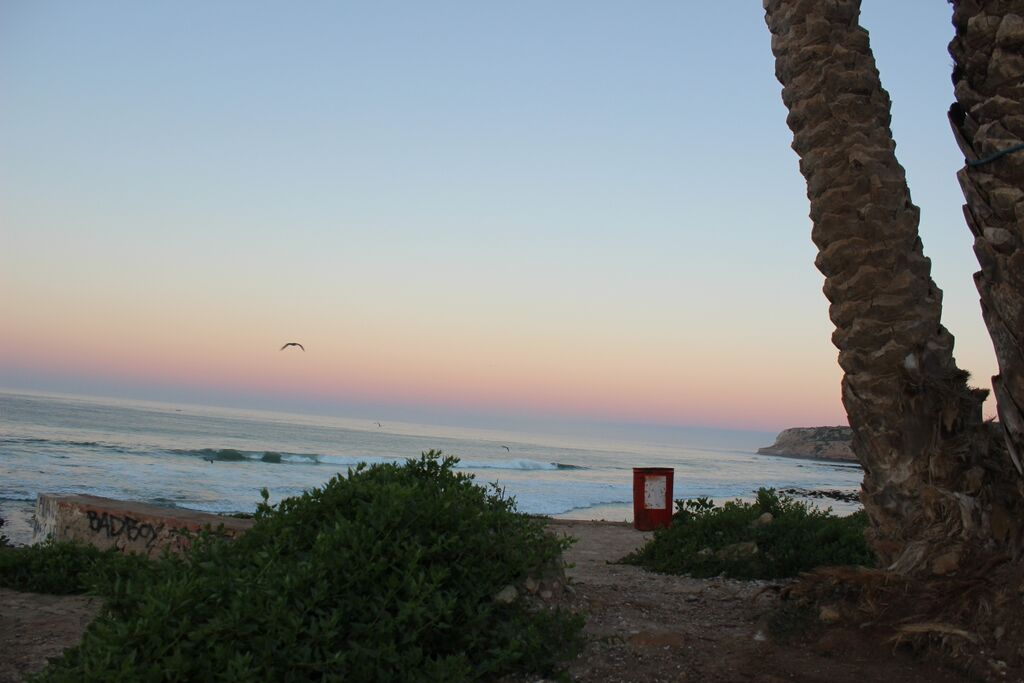 Es gibt nichts beeindrücklicheres als ein team das freude hat in was sie machen. Die von Westsurf Morocco haben diese liebe und projezieren die auch auf ihre gäste. Mit dem Guiding packet durfte ich eine woche lang mit Ayoub alle surfspots der region erleben. Mit early und sunset sessions konnten wir das beste aus jedem tag holen. Danke euch für einen Urlaub den ich nie vergessen werde. Bis nächst Jahr.
Professional surf coaching from local people with perfect knowledge. A wonderful "villa solaria" surf camp on a little hill for stunning maroccan sea view. Had a great time there!
Mein erstes Surfcamp. Ich bin ehrlich begeistert. Die Unterkunft war toll, das Team auch. Super Mischung aus Theorie und Praxis, immer gut gelaunte Coaches. Nächstes mal wieder genau hier 🤙.
Super Surfurlaub mit toller Surfspotauswahl und den Besten Tipps im Line Up! Danke an Yasir für die tolle Unterstützung beim Surfen der schönen Welllen von Marokko. Die Villa und vor allem das Essen waren super! Mustapha und Janina verleihen dem Camp eine familiäre und angenehme Atmosphäre. War ein sehr schöner Surfurlaub! Gerne Wieder
Le stage s'est très bien passé Nous avions demandé une formule à la carte qui a été respectée exactement comme on le voulait Nous étions deux familles avec des âges et des niveaux différents et on a tous apprécié la gentillesse et la pédagogie des cours, la diversité des spots et le souci de toujours répondre à nos demandes. Côté administratif, Janina répond toujours rapidement aux mails et là encore avec le sourire et une grande souplesse...
The surf guiding surf course
includes the following services
7 NIGHTS SURF GUIDING PACKAGE
Tamraght 420 €
Transportation from and to airport (Agadir)
7 nights in our beautiful new riad
Rich, healthy breakfast buffet and lunch
Transport to the best spots 7 days
Professional surf guide 6 days
High-quality surf equipment to rent (€ 30 per week)
Surfari up to 2 hours north or south
High-speed Wifi in the entire Riad
Local knowledge from the West Surf Morocco team
1 theory lesson per week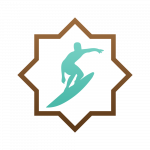 Select & book a surf package