From Mountain Top to Line Up: Explore the Best Surf Spots and Hike the Atlas
The mountains and the sea is where you want to be? You just can't decide if you want to go hiking or surfing? You don't have to! Come to Morocco and combine both! Morocco offers the best surf spots in North Africa and is also blessed with a large, diverse hiking area, the Atlas Mountains. This unique destination is for you if you don't want to choose between a surf camp and a hiking trip, but enjoy the best of both worlds. Join our Surf and Hike Camp!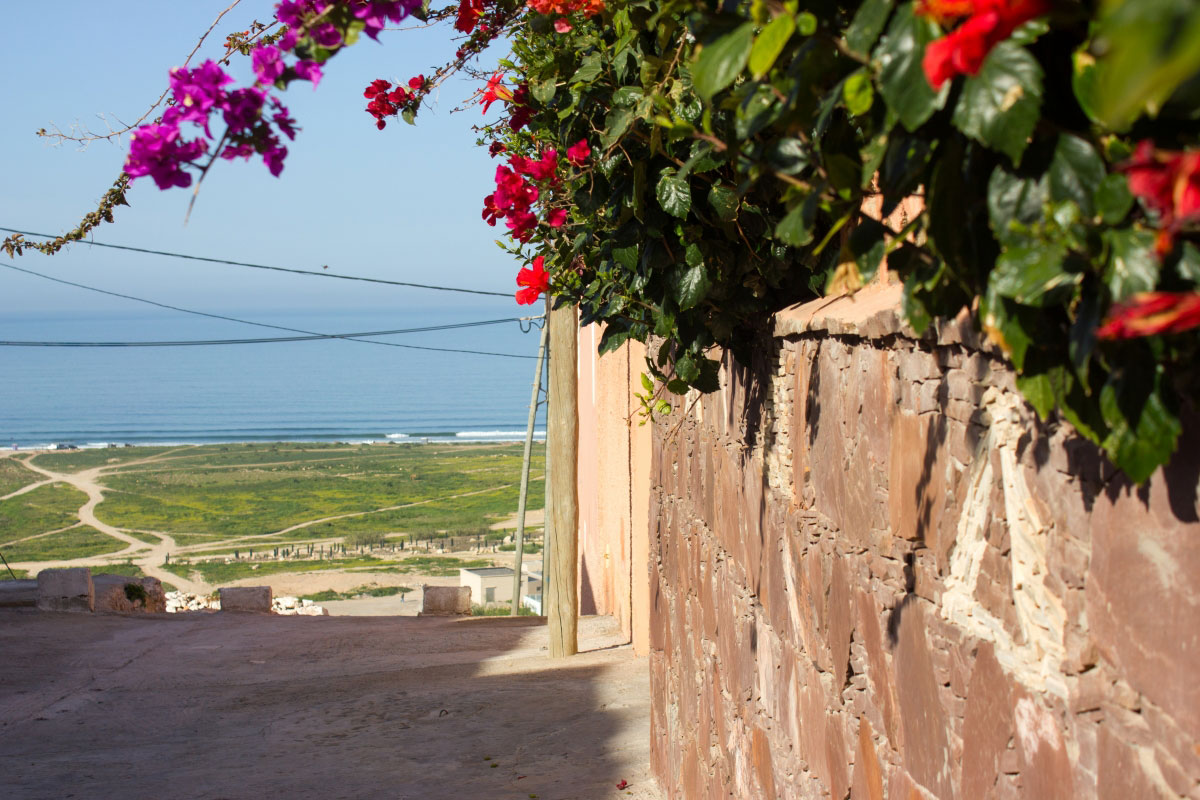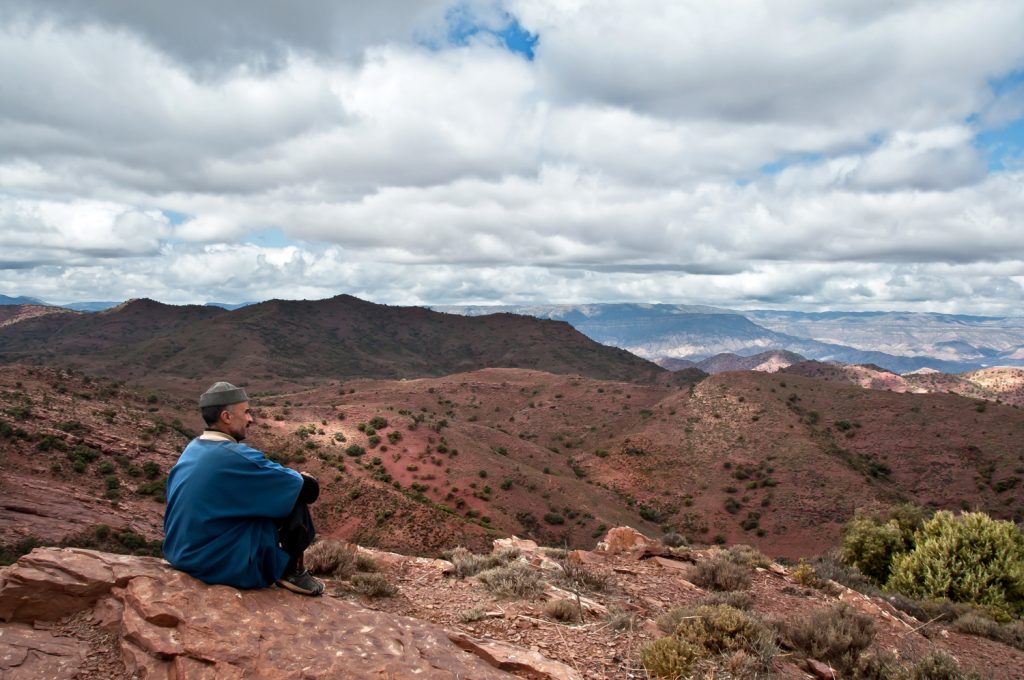 Where to Go Hiking in Morocco?
The choice of hiking trails in Morocco is almost endless. A large part of the African Atlas Mountains is located in Morocco and attracts many hikers with its spectacular valleys, peaks and mountain villages. During your hikes with us, you will mainly explore the western part of the Anti-Atlas and High Atlas. This part is the most accessible from our accommodation and offers countless highlights for mountain and nature lovers.
Hiking Level
You don't need to be an experienced mountaineer for the tours we take you on, nor do you need to have completed any altitude training beforehand. However, you should have a basic level of fitness and enjoy longer hikes. Because, as we all know, the best views always come with a little bit of effort 😉 .
Where to Go Surfing in Morocco?
Morocco is a surf mecca. Since the 70s, Thagazout in particular has been a real magnet for surfers from all over the world. Our Riad is located a little outside the hustle and bustle of Thagazout and Agadir in the small town of Tamraght. Tamraght is about an away hour from Agadir. Up and down the coast you will find surf spot after surf spot with perfect waves for beginners, advanced and pros.
Our surf instructors know the beaches better than their own bedrooms and know exactly where and when you'll get the best waves. Whether it's your first time in the waves or you're already hopelessly addicted to surfing, our surf instructors will make sure you have the best time at your Surf & Hike Camp.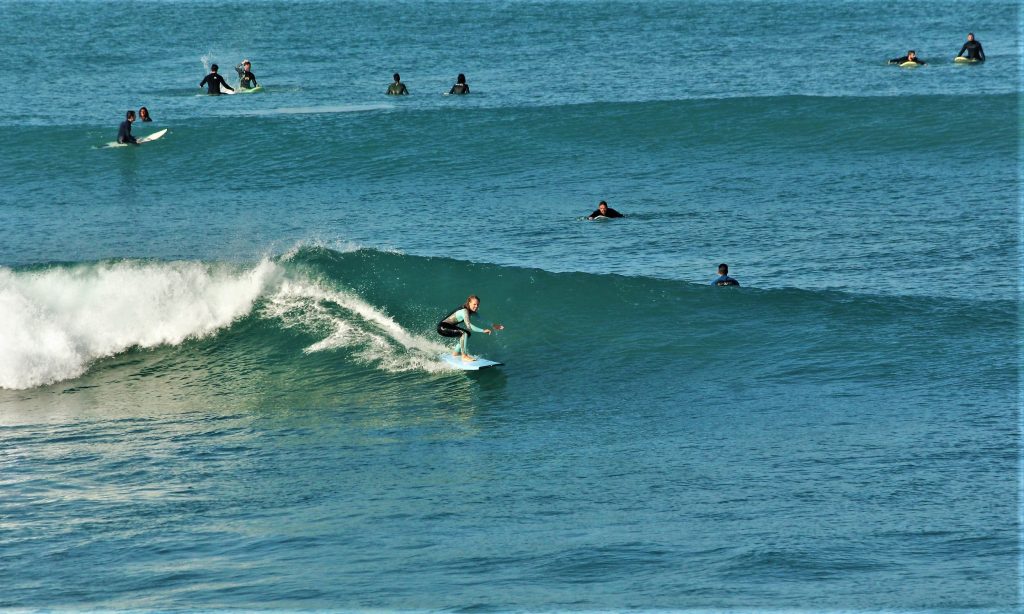 "Everything was just right from start to finish. Great accommodation, super surf instructors and equipment, perfect waves (even for absolute beginners), plenty of sun, delicious and healthy food, extra excursions, Moroccan cooking course, secret surf spots and much more."
Maren
"The surfing was really great. We were actually driven to a different spot every day and mostly had fantastic conditions. The surf instructors were very dedicated, taught us a lot and it was always a lot of fun, also because they are up for any little fun. The surfing couldn't have been better."
Thomas
The Surf & Hike Camp
Includes the Following Services
8 DAYS/7 NIGHTS SURF AND HIKE
For everyone who wants to explore the mountains of Morocco in combination with surfing
From 640 € (price per person for 2 persons in a double room)
Pick-up and drop-off service at Agadir airport or bus station
7 nights in our Riad Ayour
Healthy breakfast (pack a lunchbox for lunch)
4,5 days surf course
High quality, certified surf equipment
5 hours hike in the Antiatlas with hiking guide
1-2 hours hiking in the High Atlas
Private city tour in Taroudant
Wifi in the entire Riad
Warm care from the Westsurf Morocco team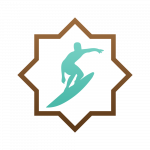 Select & book a surf package