SURFING AND HIKING IN THE MOUNTAINS
Mountains or sea? You can't decide? You don't have to! You can have both! Explore Morocco's breathtaking coast and the unique mountain landscape as well! We made a Package for you which combines surfing and hiking! Sounds like a good plan for your next holiday? Then continue reading and check out what's waiting for you on this special trip!
The surf and hike week has many highlights for you: you will not just surf at the best spots in Morocco along the Atlantic coast around Agadir, you will also hike in the Antiatlas and explore the waterfalls in the High Atlas. In addition, a private guide will show you the unique oasis city Taroudant.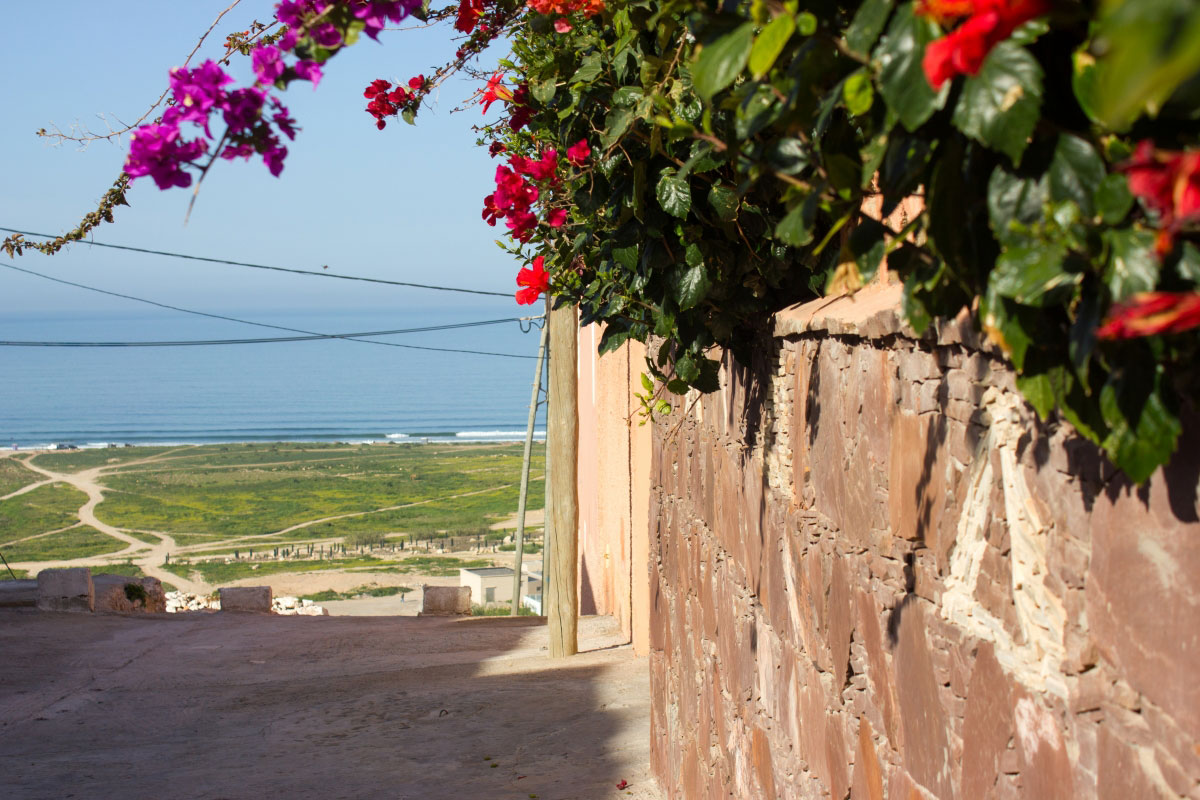 Surf & Hiking Surf course daily schedule
DAY 1. WELCOME TO MOROCCO
Individual arrival in Agadir So that surfing and beach life can start, you first check into our stylish SurferVilla, which is only a 5-minute walk from the beach. From the terrace, you have a breathtaking view of several popular surf spots and the mountains of the hinterland. Here you will get to know our team and we will discuss the program in the coming days. If there is time, you can get to know surfing equipment and waves in the afternoon.
Driving time: Agadir Airport – Tamraght approx. 1.5 hours.
DAY 2 – 3. SURF, SURF, SURF
After a hearty breakfast, you will be provided with a delicious lunch. You get the complete surf equipment from us and we take you to the best surf spots. With our professional surf instructors, you will then go into the tides and with a little skill, you can ride your first wave around sunset. Ideal for beginners and advanced.
Photos of your surf sessions are included and make your stay unforgettable.
The stay can be combined and supplemented with a yoga course under German supervision (1.25 hours) and/or a Moroccan hammam with massage (2 hours).
DAY 4. HIKING IN THE ANTIATLAS AND VISIT TAROUDANT
After a good Moroccan breakfast, we drive to the Anti Atlas, the old home of the Berbers.
We hike through a breathtaking gorge and let ourselves be surprised by the lush vegetation along wadis (dry river bed) overgrown with palm trees and citrus fruits. Our hike leads past a kasbah (castle) through picturesque Berber villages, where we stop for tea to get to know the Berber way of life and their hospitality. This hike is a real highlight to discover original Morocco on paths that have not been explored by tourists.
approx. 5 hours hike including lunch
Later in the afternoon, we go to Taroudant. It goes on winding paths into the middle of the souk (market). The various artisan quarters in the medina invite you to explore. City walls, parks, palm tree-lined avenues, the Kasbah district (former residence of the pasha). Tanneries and the central squares of the city are just as much a part of it as interesting information about the history of the city and the country. The tour will be put together individually by your guide according to your wishes.
DAY 5-6 SURF, SURF, SURF
Today surfing is hip again and we will take you to the best surf spots around Taghazout, Morocco's surf mecca. The small fishing village has been a magnet for surfers from all over the world since the seventies, who make a pilgrimage here every year to ride the most beautiful waves in Morocco. The waves around Taghazout / Tamraght offer the best conditions for beginners, advanced and professionals.
With our surf instructors by your side, you will learn to surf your first white water waves in no time at all. We go into your skills and build up your surf step by step.
DAY 7. THE IMOUZZER WATERFALLS – EXCURSION IN THE HIGH ATLAS
Today we visit the Immouzer waterfalls.
The road meanders first of all into the High Atlas to our first destination: the imposing waterfalls of Immouzer at 1160m. In the middle of the mountains, pools of water between endless palm trees invite you to swim, climb and sunbathe on hot days. Since this place was discovered by hippies in the seventies, Immouzer has also been known under the name Paradise Valley, which perfectly describes this place.
One last sunset surf in the late afternoon
approx. 1-2 hours hike including packed lunch
DAY 8. RETURN TO HOME
We say goodbye to Morocco. Airport transfer and individual journey home.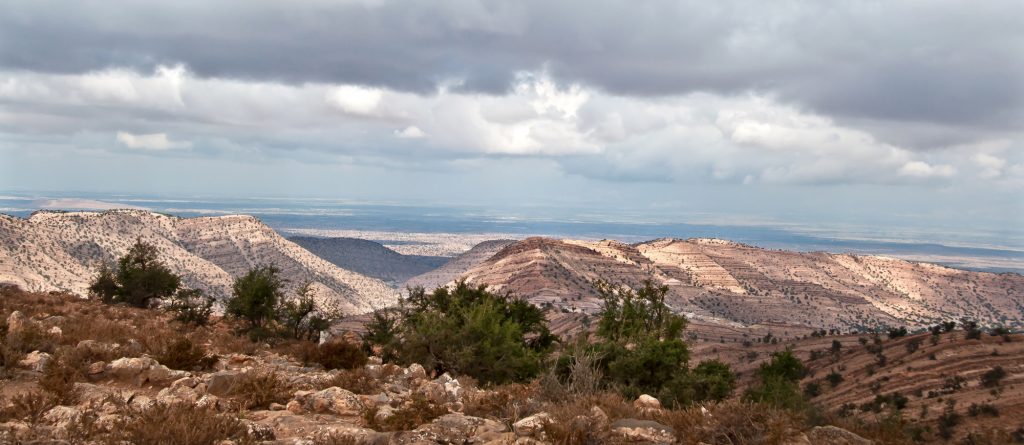 Es gibt nichts beeindrücklicheres als ein team das freude hat in was sie machen. Die von Westsurf Morocco haben diese liebe und projezieren die auch auf ihre gäste. Mit dem Guiding packet durfte ich eine woche lang mit Ayoub alle surfspots der region erleben. Mit early und sunset sessions konnten wir das beste aus jedem tag holen. Danke euch für einen Urlaub den ich nie vergessen werde. Bis nächst Jahr.
Professional surf coaching from local people with perfect knowledge. A wonderful "villa solaria" surf camp on a little hill for stunning maroccan sea view. Had a great time there!
Mein erstes Surfcamp. Ich bin ehrlich begeistert. Die Unterkunft war toll, das Team auch. Super Mischung aus Theorie und Praxis, immer gut gelaunte Coaches. Nächstes mal wieder genau hier 🤙.
Super Surfurlaub mit toller Surfspotauswahl und den Besten Tipps im Line Up! Danke an Yasir für die tolle Unterstützung beim Surfen der schönen Welllen von Marokko. Die Villa und vor allem das Essen waren super! Mustapha und Janina verleihen dem Camp eine familiäre und angenehme Atmosphäre. War ein sehr schöner Surfurlaub! Gerne Wieder
Le stage s'est très bien passé Nous avions demandé une formule à la carte qui a été respectée exactement comme on le voulait Nous étions deux familles avec des âges et des niveaux différents et on a tous apprécié la gentillesse et la pédagogie des cours, la diversité des spots et le souci de toujours répondre à nos demandes. Côté administratif, Janina répond toujours rapidement aux mails et là encore avec le sourire et une grande souplesse...
The Surf & Hiking surf course
includes the following services
8 DAYS / 7 NIGHTS SURF AND HIKE
For everyone who wants to explore the mountains of Morocco and go surfing as well
From 480 € (price per person for 2 persons in a double room)
Airport transfer (Agadir)
4,5 days surf course including lunchbox
Complete and tested equipment for our surf course
5 hours hike in the Antiatlas with hiking guide incl. Lunchbox or lunch
1-2 hours hiking in the High Atlas including lunchbox or lunch
Private city tour in Taroudant
7 nights including breakfast in the new riad
Photos from your surf sessions
High-speed Wifi in the entire Riad
1 theory lesson per week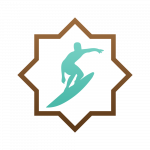 Select & book a surf package