Intermediate Surf Camp Morocco
Find Your Flow with Intermediate Surf Lessons in Morocco
You're hooked on surfing and dream of riding bigger waves. You've already mastered the standard manoeuvres in the green waves, but somehow you can't really get any further? Sounds like our Intermediate Surf Camp is the right place for you. Our surf instructors will make sure to offer you a unique surf experience by taking you to the best point and reef breaks in Morocco.
Together you will work on your technique and get you ready for the waves that you have long since mastered in your dreams. You will see: A good coach helps you gain confidence and self-assurance to get better faster, and takes you straight to the heart of the local surf community.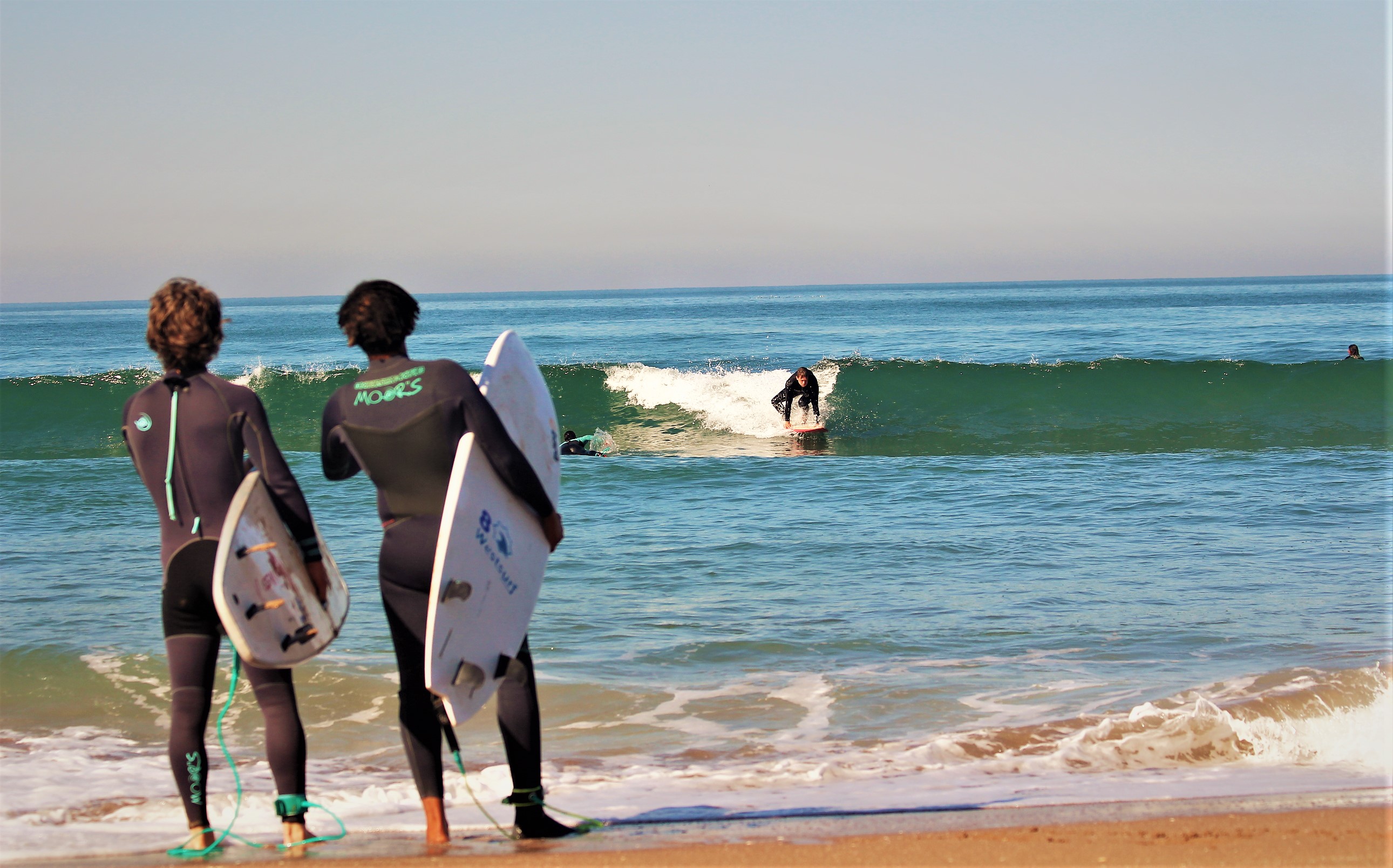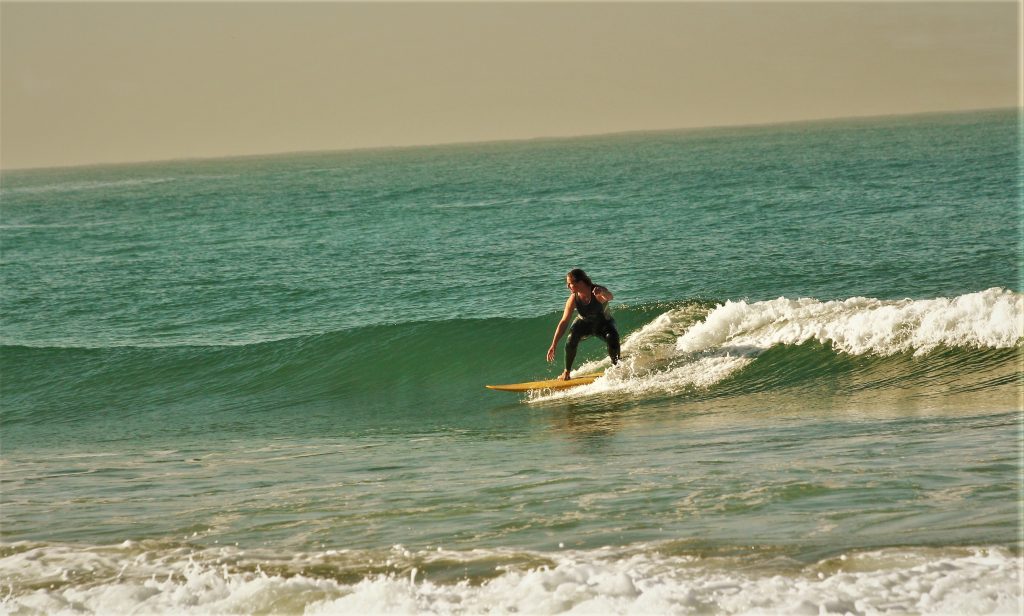 Welcome to the Surf Mecca for Advanced Surfers: Morocco
The west coast of Morocco is known for surf spots that make surfers' hearts beat faster. To the north and south of the larger city of Agadir, several hundred kilometres of coastline are home to a string of beaches. Our Intermediate Surf Camp is located in Tamraght, close to Thagazout, surrounded by surf hotspots and insider's tips.
Pleasant temperatures and good waves all year round make Morocco a Mecca for intermediate surfers. But what makes your surf holiday truly unique is the warm Moroccan culture. See it for yourself and get ready for a good, relaxed time.
On the Road with the Locals
Our team's motto is: "Let's be family!" During your intermediate surf lessons, you'll feel like you're on a trip with friends in no time. These friends want you to have the best surfing experience possible. Almost all of our instructors grew up in and around Agadir and know every shell in the sea and every camel on the beach by name.
Our team is dedicated to helping you develop your skills with in-depth expertise and personal commitment – on land and in the water. That's why we teach in small groups of no more than 6 people. This way you can feel safe and concentrate on your next wave. For the fine-tuning of your surf style, we use photo and video analysis at the Intermediate Surf Camp (and not to forget: a good dose of humour).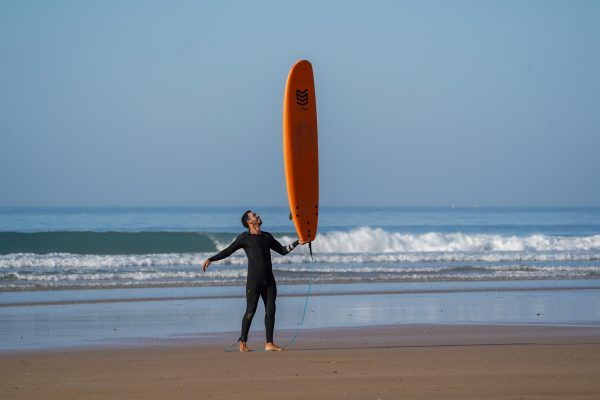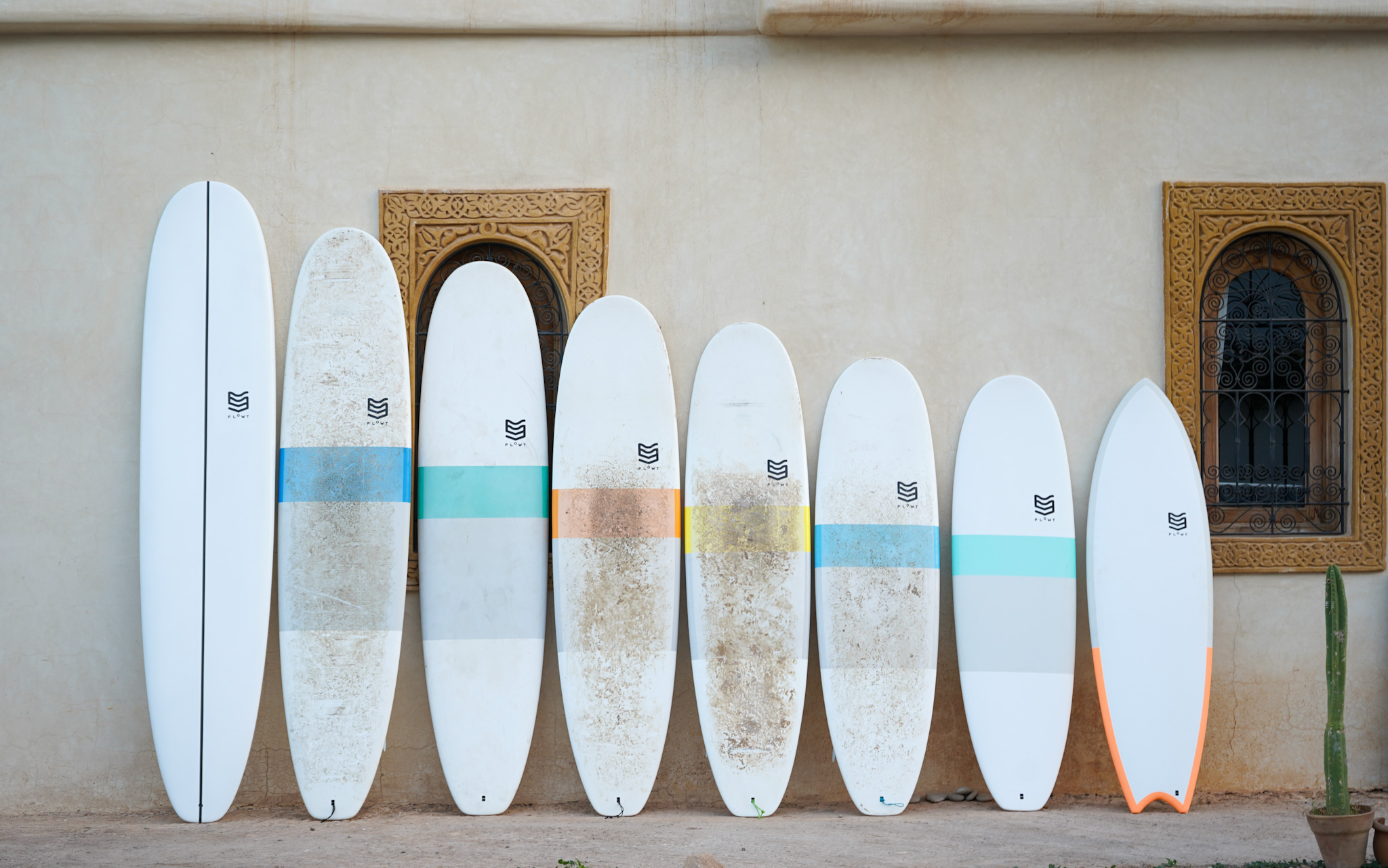 Our Surfboard Selection for Intermediate Surf Lessons
Maybe you've already toyed with the idea of buying your own surfboard. The choice is quite big, isn't it? At the Intermediate Surf Camp you have the chance to surf different boards and change them day by day. Especially for our intermediate coaching package, our local shaper Fahd has designed a surfboard that irons out small mistakes. Our equipment is well maintained and of high quality. Plus, we are the first official Hurley Surf Camp. In short: we are ready for your next surfing adventure.
You want to get the most out of your surf holiday, leave no spot on the Moroccan coast undiscovered and find out exactly when and where the best waves are? Then take a look at our surf guiding package.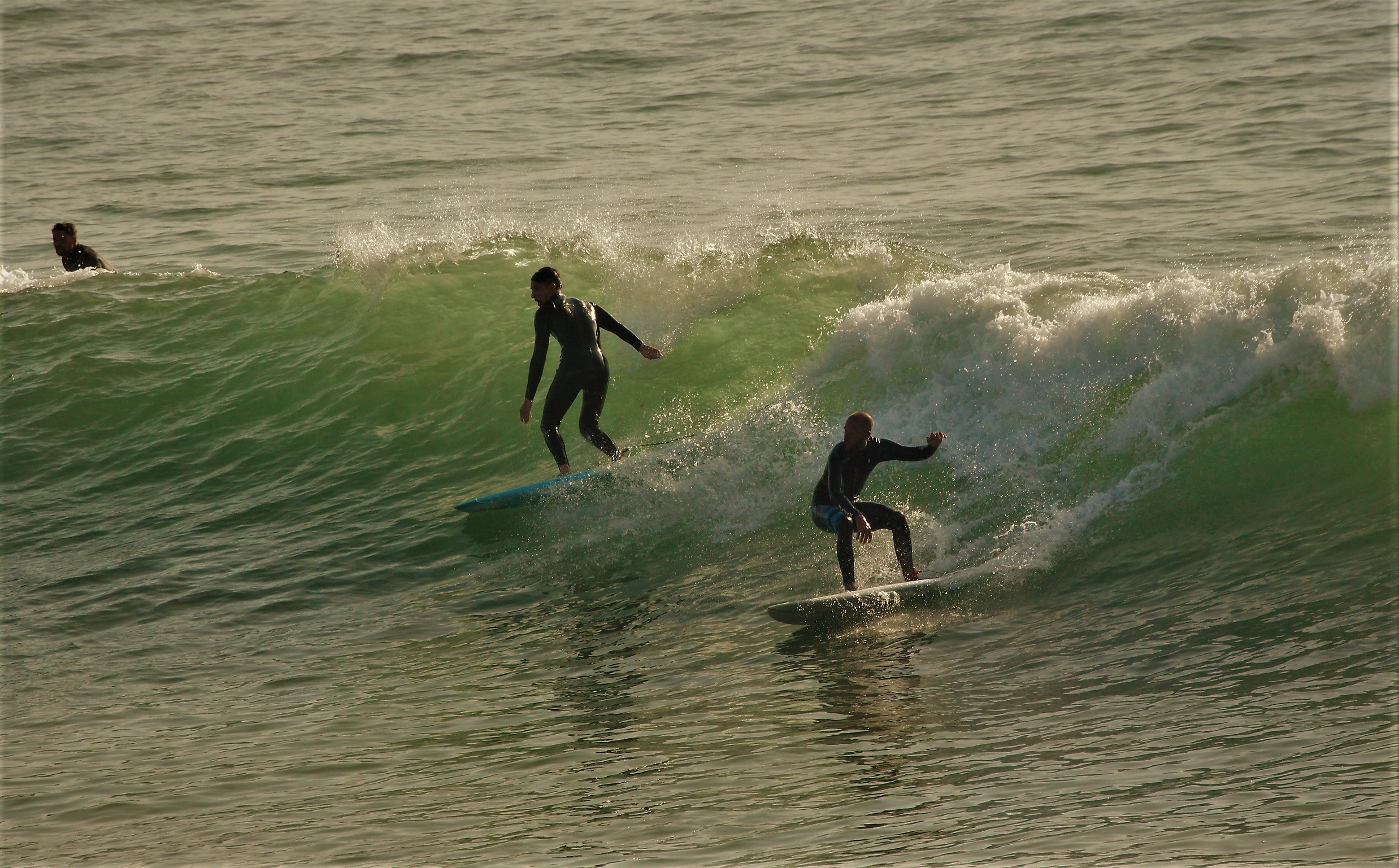 "The coaching takes place in small groups and every morning we go to the beach with the best waves together with all the surf students. Once you have found a surfboard you like, you can use it all the time or change if you like. There is a lot of choice!"
Tinya
"Super surf holiday with great surf spot selection and the best tips in the line up! Thanks to Yasir for the great support in surfing the beautiful waves of Morocco."
Sophia
"You go to different surf camps (depending on your level) and (unlike many other camps), you also have the option of choosing a suitable board. All the surf instructors are also very dedicated and friendly. We once even drove about 1.5 hours to a spot where we were all alone and had a great day."
Laule'a
Your Day at the Intermediate Surf Camp in Morocco
What does a typical day at our surf camp look like? Well, let us show you, so you can get into that holiday feeling already. As every day brings different conditions for surfing, the exact times can vary slightly. 
Important for you to know: This is what a day could look like. If you need a day off from surfing, you can also relax under the Moroccan sun or do one of our many other activities.
from 8:00 Breakfast With a View and Briefing
You start the day with a Moroccan breakfast buffet that we prepare for you on our beautiful roof terrace. Tea, coffee, muesli, bread, hummus, amlou, freshly squeezed juice and other snacks will get you fit for the day. From the terrace you can already check the waves and let the surf coaches bring you up to date with the latest surf conditions.
9.30 Off to the Surf Spot!
We load our surf shuttle together and take you to the "spot of the day". 
10.00 Spot-Check & Technique Trainig
Now it's time to observe and learn. As an intermediate surfer, it is important to understand the sea better and better. During the warm-up, your surf instructor will go through the most important points and give you tips on the current, swell and line-up. Then it's off into the water.
12.30 Lunch-Time
To re-energise, we either have a delicious picnic on the beach, prepared by our chefs in the morning for you to pack, or head back to the Riad for lunch.
13.30 Guided Freesurf Session
Depending on the waves and your stamina, there will be a second surf session in the afternoon, where you can apply and practise newly learned techniques. 
Of course, under the supervision of our surf instructors, who will capture you on camera.
16.30 Back to Camp
For the afternoon and your tired bones, we have set up many possibilities to relax and unwind at the Riad. By the pool or on one of our terraces, you can take a well-deserved break and go through the photo and video footage of the day's session with your coach. If you feel like stretching, you can also join in with yoga.
19.00 Food, Food, Food
Every day, our kitchen team goes all out to delight you with traditional, eclectic dishes of Moroccan cuisine. Our large table is the perfect place to share your progress, successes and even small failures in the water over good food. At the same time, you can watch a wonderful sunset.
The Intermediate Surf Camp Includes the Following Services:
7 days of advanced Surf Coaching
Tamraght: 495 €
Pick-up and drop-off service at Agadir airport or Agadir bus station
 7 nights in our Riad Ayour
 Healthy breakfast (pack a lunchbox for lunch at the beach)
 "Surfari" (including spot check) to the best spots 6 days a week
 "Surfari" up to 2 hours north or south
 Professional surf instructor for 6 days
 High quality, certified surf equipment (Guiding Package 30 €
the extra charge per week) for 6 days
 Trip to the souk (market) in Agadir, depending on the conditions of the waves
 Wifi in the entire Riad
 Warm care from the Westsurf Morocco Team
 Pictures from your surf sessions
 Photo analysis once a week
 Theory lesson once a week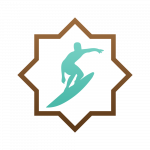 Select & book a surf package