Surf Guiding & Intermediate –
Advanced Surf Coaching in Morocco
Intermediate-Advanced Surf Coaching
Have you already completed several surf courses, but you feel like you're just not making any progress?
You mastered standard maneuvers in the waves, but actually want to take your surfing technique to the next level?
Then you've come to the right place!
Join our local surf coaches for an unforgettable surfing experience at the best point & reef breaks in Morocco.
Get to know the surfing Mecca in Morocco and its secret spots with us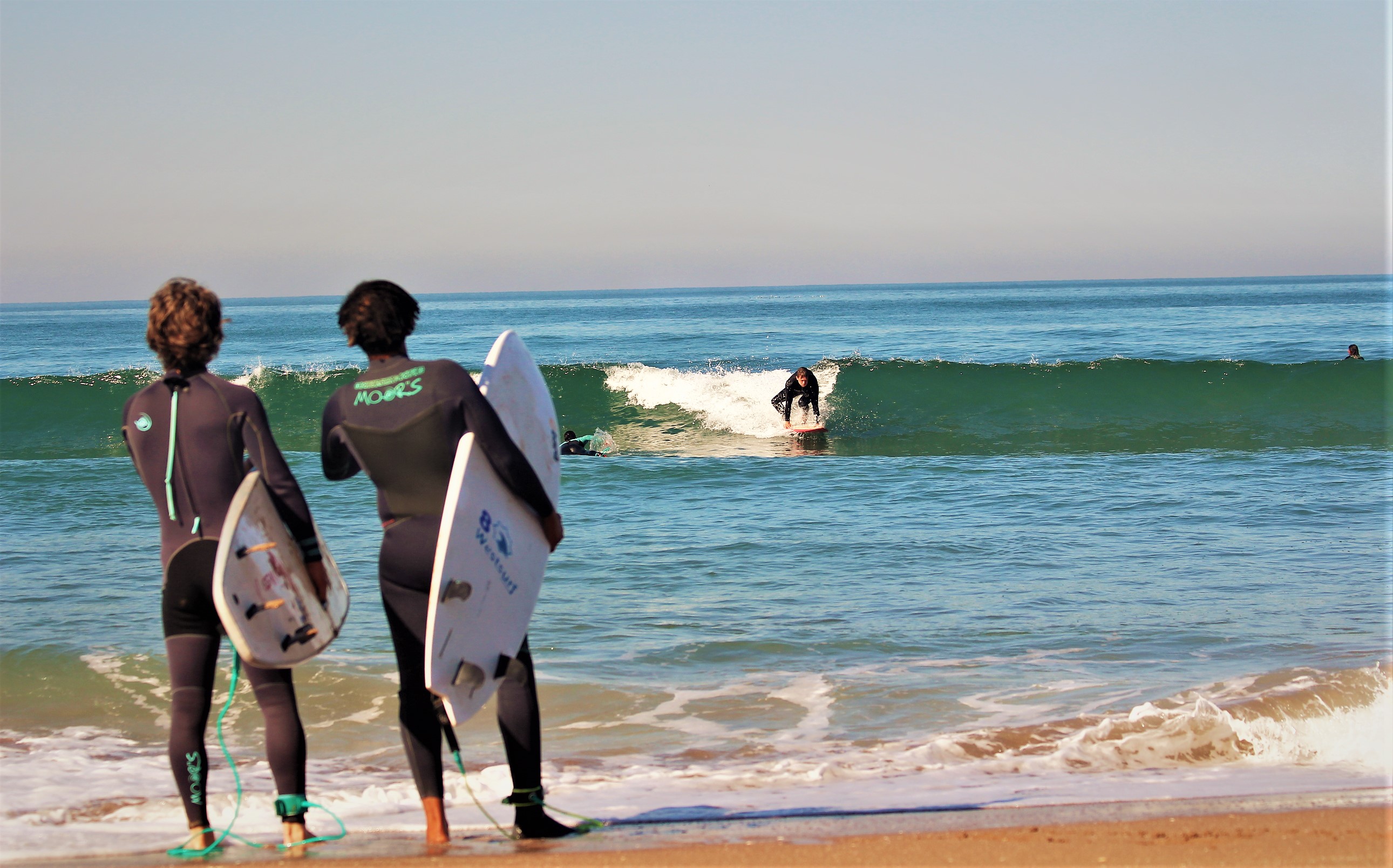 We offer special coaching and guiding tours to all intermediate surfers who want to improve their skills.
Our experienced surf instructor Aziz has been on the board for more than 15 years and no one knows the waves of Morocco better than him!
He knows exactly where to find the best surfing conditions every day – and, of course, which are best for you and you're personal surfing level!
In small groups of max. 5 persons, we will take you to the right spots on Morocco's coast at the right time!
Photo & Video Analysis:
As an additional service, we will capture your best moments in the waves with our camera!
After the guided surf tour, you will have the opportunity to admire and evaluate your surfing skills together with your surf buddies.
Aziz will also give you valuable tips for your next session, which will definitely help you to develop quickly!
If you're looking to catch as many waves as possible within a week as well as have an experienced guide at your side to explain which surf spots work best for you and your surfing level, then our surf guiding package is the perfect choice for you!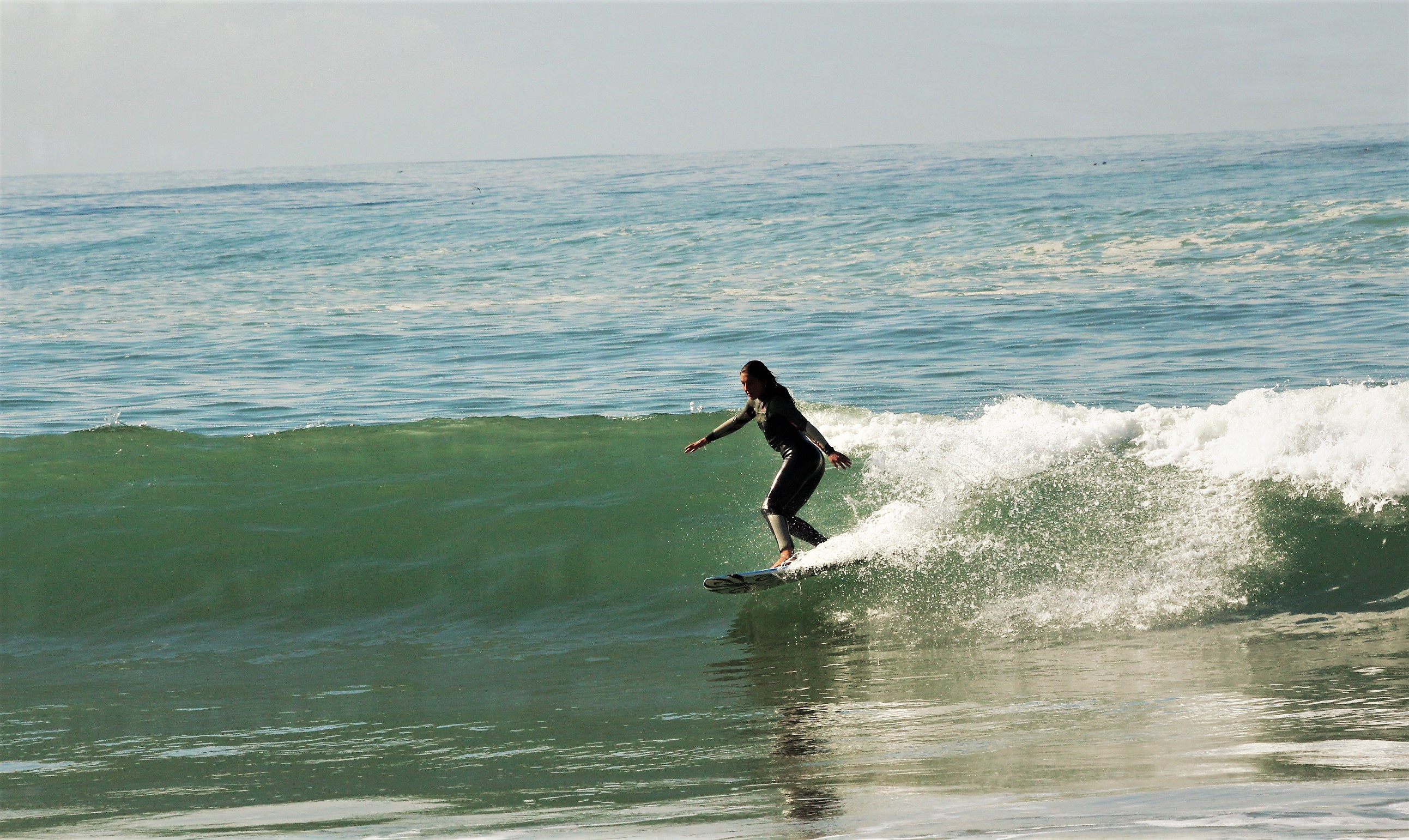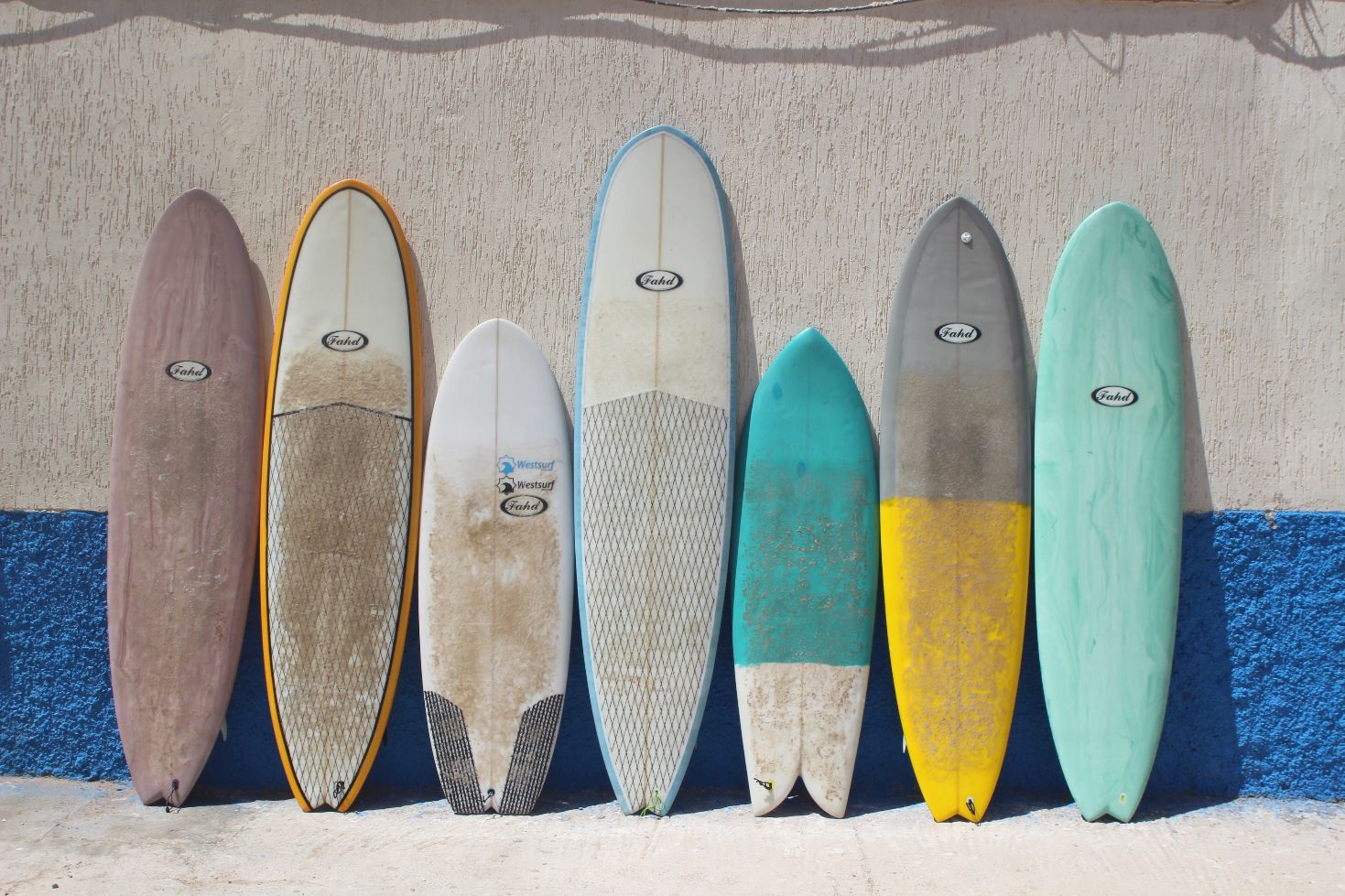 Our selection of surfboards for you:
Our local shaper Fahd has designed some great surfboards, especially for you as part of our Intermediate Coaching Package, which provides you the best possible support when surfing!
Whatever skills you want to work on, we will find a board for you that is tailored to your needs and helps you to improve quickly as well, as to avoid future mistakes!
The surf guiding & advanced coaching daily routine
Intermediate Surf Course – Daily Schedule
Now you can find out what to expect on a typical intermediate surf coaching day with us.
In general for you as a surfer, it means being flexible every day: The tides and therefore the waves are constantly changing and so are your surfing times!
The surf course itself takes place in a small group of max. 5 persons under the supervision of our head coach Aziz.
He is your contact person on land and in the water and will take you safely and, of course, with a lot of fun to the next surf level!
Your day starts at 8 am at our rich breakfast buffet on our terrace with everything the hungry surfer heart desires!
For lunch, you can put together your own delicious sandwich or a salad to go.
Around 9 am, there will be a short meeting with your coach to discuss the current wave and weather conditions and, of course, also how you are feeling today. And then off you go to the fun search for waves on Morocco's coasts!
At about 12:30 pm, there will be time for lunch together!
Either your group goes back to our Riad and you all eat together on the terrace, or there will be a small picnic directly on the beach.
From 13:30 – 16:30 pm, there will be a free surf session under the supervision of your surf instructor. Depending on the waves and your physical condition on this day, your surfing time can of course vary!
At 17:30 – 18:45 pm, you can optionally join a yoga class or just take your time to relax – maybe on one of our beautiful terraces?
At 7:00 pm, you will have a delicious and healthy dinner, during which you watch the beautiful sunset of Morocco. How could a day end any better?
If you ever need a break from surfing, why not take one of our exciting day trips to get to know the country and its people better!
Of course, it's also perfectly fine if you just want to have some time off to relax on the beach – after all, you are on holiday!
The Surf Guiding & Intermediate Coaching package offers you the following services:
7 DAYS OF SURF GUIDING & ADVANCED COACHING
Your individual intermediate surf coaching
Tamraght: 495 €
Pick-up and drop-off service at the airport
7 nights in our Riad Ayour
Hearty breakfast (pack a doggy bag for lunch)
"Surfari" to the best spots (including spot check) 7 days a week
Dinner for an extra charge of 7 € per person
High quality, certified surf equipment (Guiding Package 30 €
the extra charge per week) for 7 days
Mentoring/coaching on land and in water for 6 days
Photo session & motion analysis in the office
Free WIFI in the entire Riad
Insurance of surf equipment
Photos (please bring your own USB stick)
Video coaching on request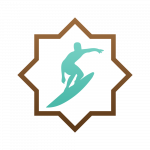 Select & book a surf package