ACTIVITIES IN AND AROUND AGADIR
SIGHTS AND ACTIVITIES IN MOROCCO
If the waves take a break, or you feel like getting to know the area outside the water, you will always find something new to discover and experience around Tamraght and Agadir. Like to plan ahead? You can book some of the activities directly with your surf camp. Would you rather decide spontaneously? No problem! We organise many of the activities ourselves, and you can always jump on and join. And remember: the beach and the sea are always only a 10-minute walk away for a veeeery relaxed downtime.
Drifting with the Hustle and Bustle in Agadir
Most surfers land in Agadir and immediately continue on to the best surf spots outside the city. But a trip into the heart of Agadir is definitely worth it if you want to experience Morocco's bustling city life for once. Here you'll find one of Africa's largest and most beautiful bazaars with fresh food, colourful fabrics and the best Moroccan craftsmanship. You can also stroll along the beach promenade at the marina or enjoy the panoramic view from the Kasbah. We are always happy to provide you with insider tips for things do to in Agadir!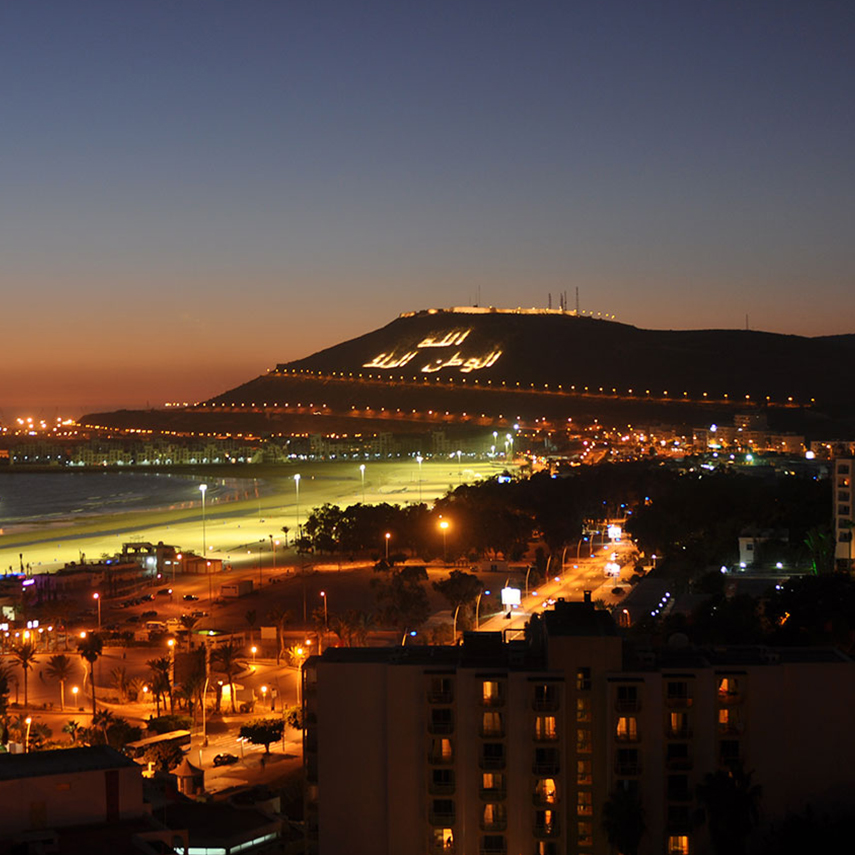 Find Relaxation With Yoga
Guided yoga classes take place several times a week on our on-site Yoga Rooftop. Our yoga teachers teach Vinyasa Yoga. The movements and positions, the asanas, follow a flowing rhythm and stay in harmony with your breath. No matter if you are a full-blooded yogi or if you dare to get on the mat for the first time – the class is suitable for everyone and is taught in easy English. Feel free to unroll your mat, stretch or exercise also outside guided classes. Use the space as you need it.
With our Surf & Yoga package you can directly book your yoga classes in advance.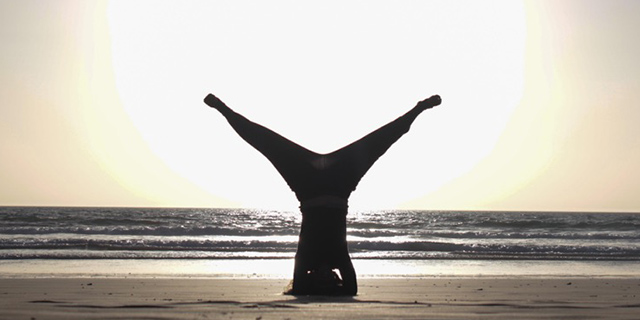 Get to Know the Moroccan Kitchen in a Cookery Course
Holidays without good food? No thanks 😉 If you want to take a deep dive into the Moroccan cuisine, our Cookery Course is just for you. Morocco is known for its oriental dishes including lots of fresh ingredients. In our Riad, we we will show you step by step how to cook your first own tajine.
Don't worry: of course you'll also enjoy it! You'll see – it tastes even better when cooked yourself!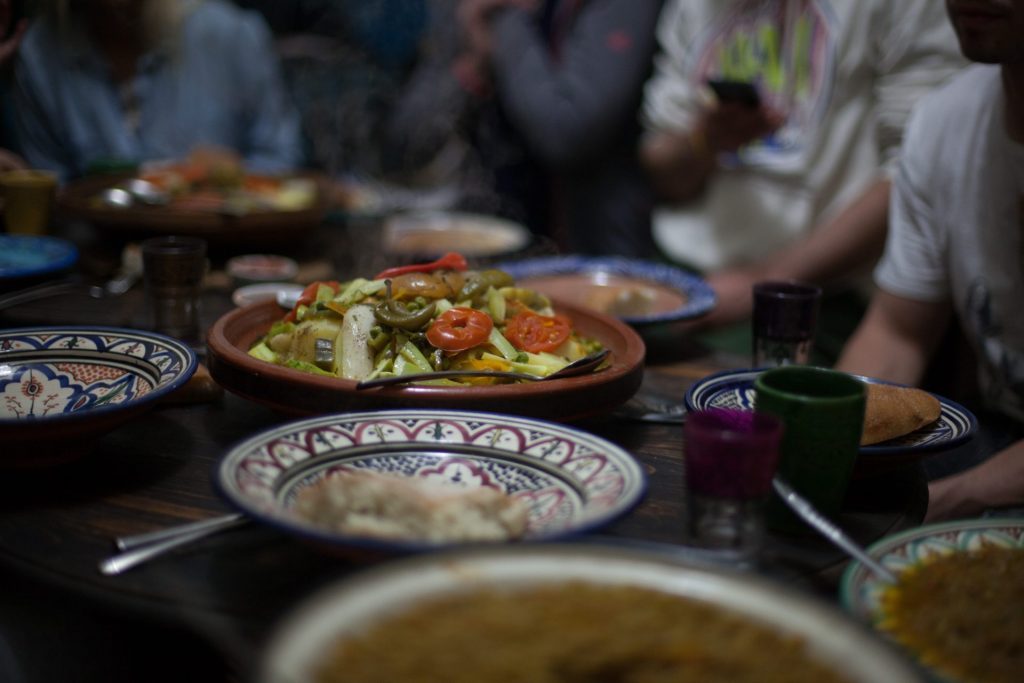 If you want to practice your surfing skills on land, try surf skating. Surfskating is the perfect mix of surfing and skateboarding – and it's pure fun! With a surf skateboard you can carve, cruise, glide effortlessly across the asphalt and improve your balance, fitness and body awareness.
In our Surf & Surfskate package your skate lessons are already included.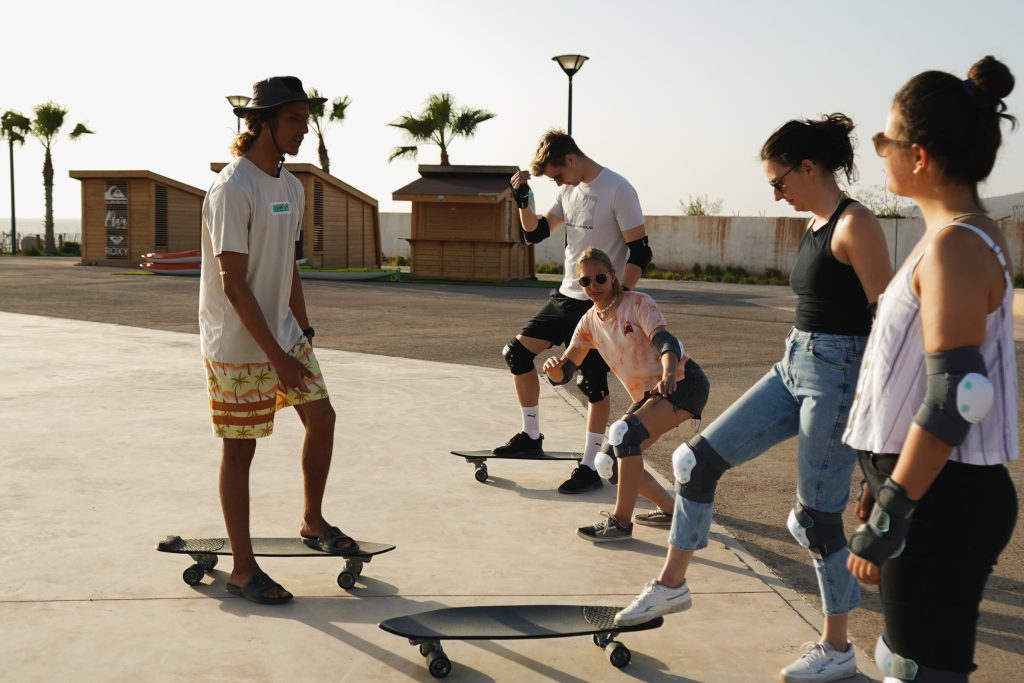 Ride a Camel Through the Moroccan Sahara
Must-do in Morocco: a ride on the back of a camel. Being carried over soft sand dunes in absolute silence is a very special experience. Our local camel owners know the most beautiful paths through the small local Sahara and take you into another world, far away from surfboards and the sound of the sea. We will be happy to organise an unforgettable trip into the desert for you.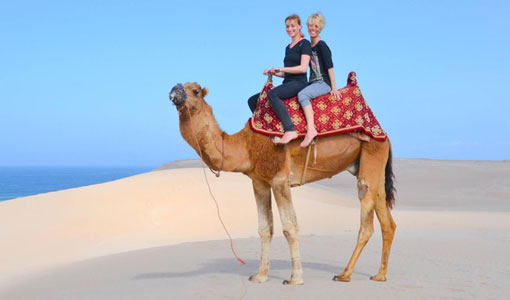 Cliff Diving in Paradise Valley
Away from the sound of the ocean and further inland, there is a place in the middle of the mountains thats names after its beauty. It's called Paradise Valley. Only 35 kilometres from Agadir you can explore and marvel at a completely different landscape. The area is known for its many hiking trails that wind through gorges, riverbeds and under countless palm trees. Natural pools with sparkling turquoise water and large rock slabs invite you to swim, climb and sunbathe. You can even jump off cliffs at particularly deep water basins.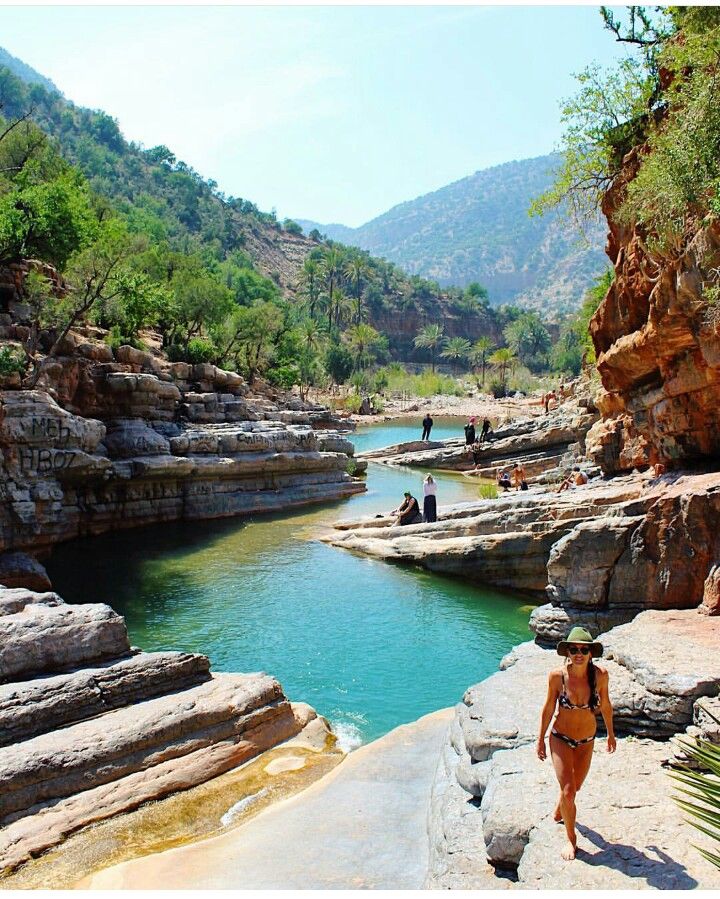 Sandboarding with Sea View
What's the best way to use a worn-out surfboard? That's right, for sandboarding! Not far from Thagazout, there is a huge sand dune in the middle of the sea. The sand hills are ideal for a wild descent on a snowboard or surfboard. You can also watch a spectacular sunset from here!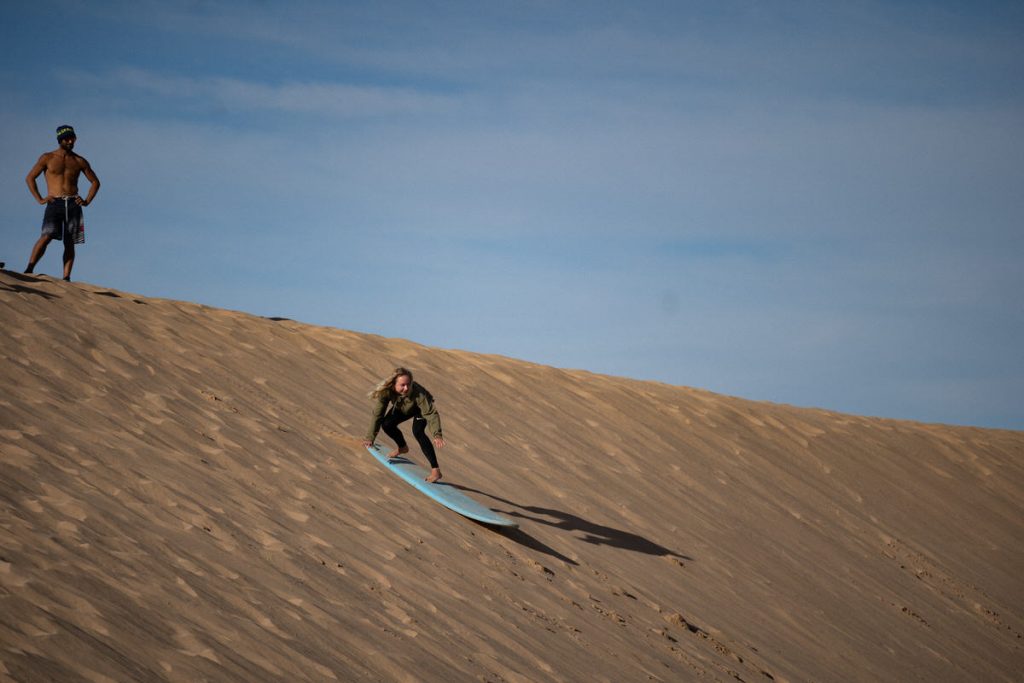 Not far from our Riad you find a place where you can relax the oriental way. A hamam is a traditional bathhouse with steam baths and various oil treatments. Wellness for a surf-stressed body! Do you fancy a hamam treatment? We'll be happy to organise a little time out for you.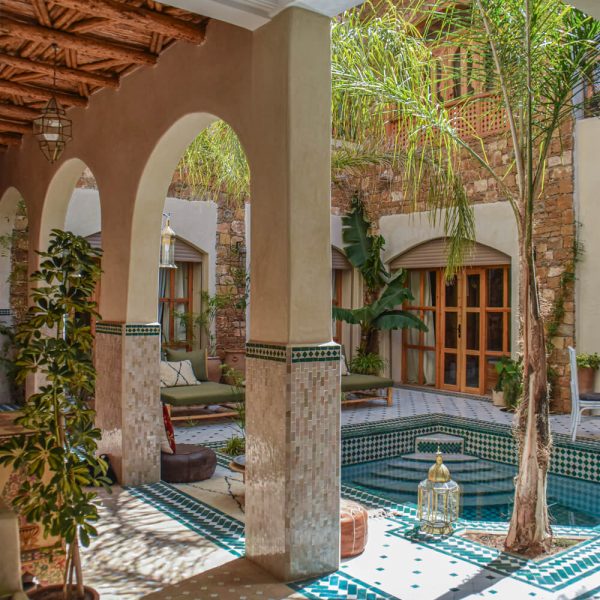 Explore Tamraght and Thagazout on Foot
On down days, or whenever you want to take a break from surfing, take a relaxing walk on the beach and a visit the more lively Thagazout. From Tamraght, it's about an hour's walk along the seafront. 
If you feel like some action, you can ride horses and camels on the beach.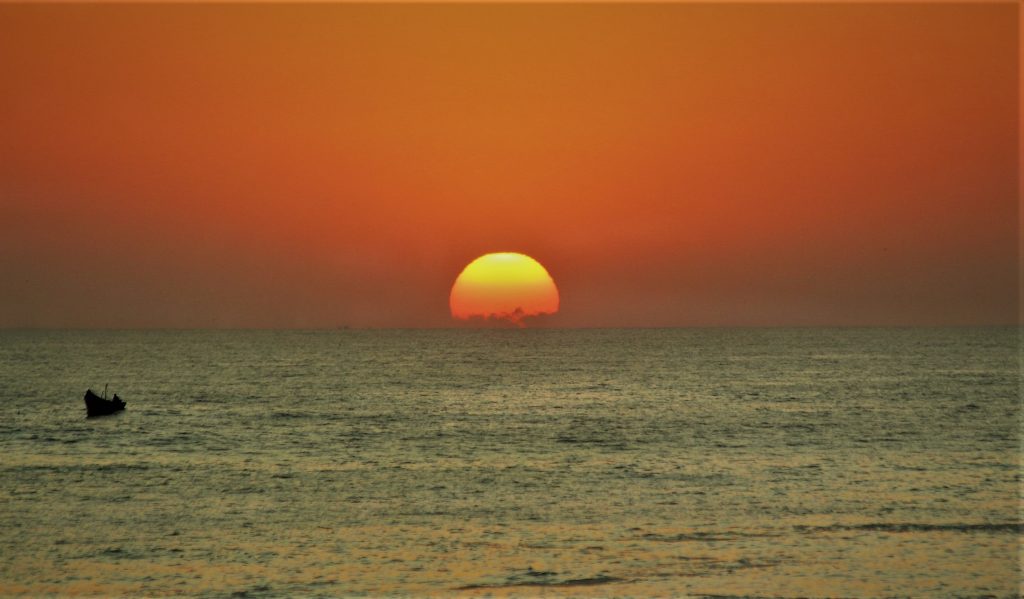 Every Saturday evening we transform our riad into a henna studio. Henna tattoos, also known as mehndi, are skin decorations made of henna paste. Unlike a permanent tattoo, the henna colour fades over time and disappears completely. At our henna workshop, you can try out your creativity and paint your hands and feet. The traditional body art symbolises luck, protection and health – everything you need for your holiday!
Participation in the workshop costs 15 €.