Yoga & Surf Retreat Morocco
Find Your Balance. Surf & Yoga Camp in Morocco.
Why is Morocco the perfect place for a surf & yoga retreat? Well, there is the sun, the food, the sea, the relaxed attitude of the people here, … we could go on forever. But let's be brief: Morocco is the perfect place to escape your everyday life for a while, because everything is in flow here.
There are good waves for every surf level all year round, warm people who will improve your surfing skills and show you the best parts of their home country. Your Surf & Yoga Camp is located near Agadir, away from the hustle and bustle of the big city, right by the sea and with access to countless surf spots.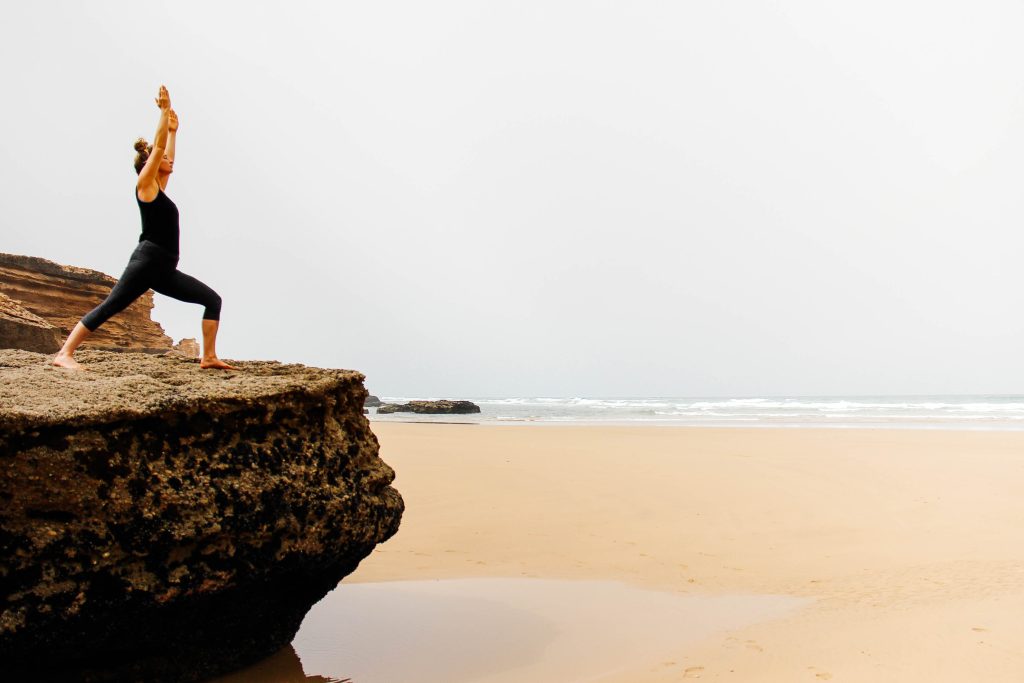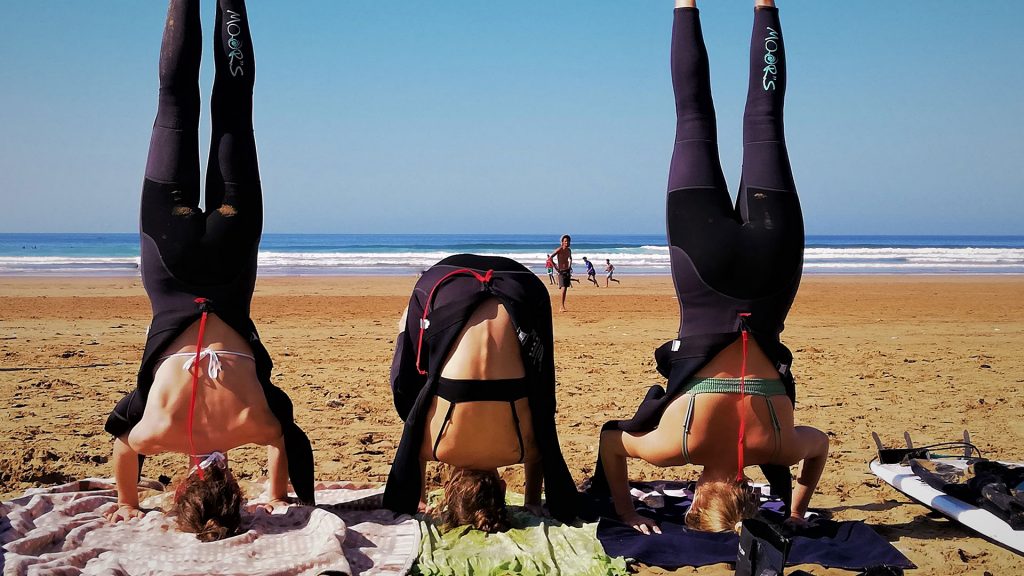 Yoga and Surfing in Morocco – Why does it fit so well?
In our Riad, we invite you to be part of our family. When you come to our Moroccan oasis, you should feel at ease right away and be able to relax without any worries. Our yoga teachers teach Vinyasa Yoga, a flowing sequence of movements in harmony with your breath.
With the right exercises, you can prevent typical surfing injuries or aches and pains caused by straining different muscle groups. Regular stretching makes your muscles and tendons more supple and less sensitive. This makes you more flexible on the board.
Sure, practicing yoga is always great. But in a special location, the yoga class becomes an impressive experience. It's all about the vibe! That's why we have set up a roof terrace for yoga at the very top, at the highest point of our house. From here you can overlook our little village Tamraght and look straight at the sea and the waves you have already surfed during the day.
The yoga classes of your yoga and surf retreat always take place in the late afternoon. The lower sun then creates a particularly luminous atmosphere. Each of our yoga and surf classes is held in a slow and easy to understand English, so that also every non-native speaker can fully concentrate on the yoga – without translation app 😉 Even outside the guided yoga classes, you can always take a mat here and practice for yourself or enjoy the sunrise, for example.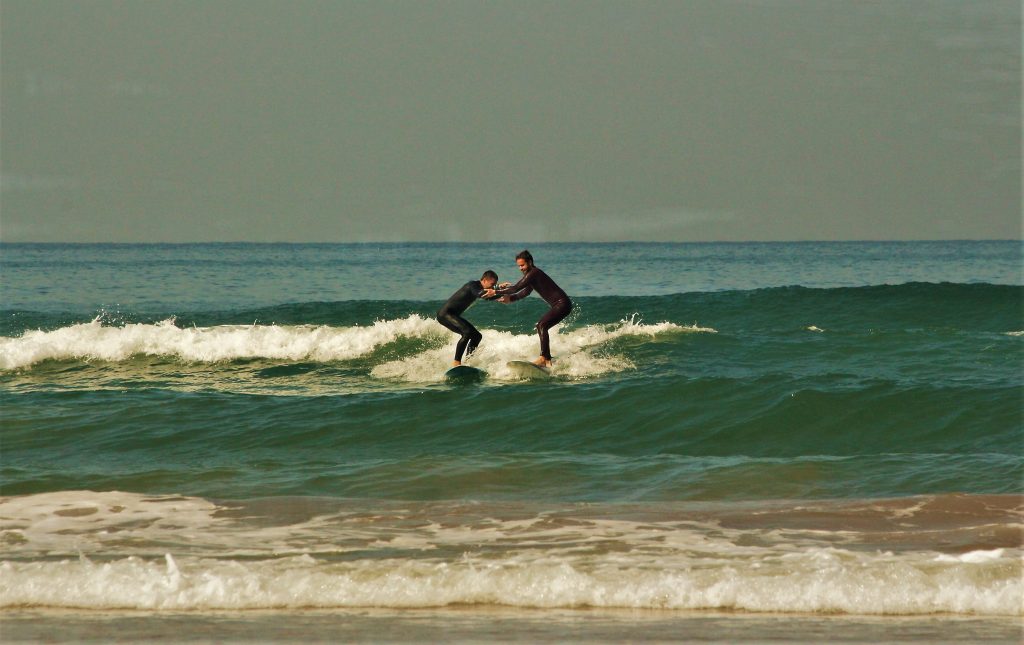 The Right Surf Course for You
Whether you're an old "surf and yoga" fan or venturing into the waves for the first time, our surf instructors will make sure you have the best time at your Surf & Yoga Retreat in Morocco. They grew up in the waves around Agadir and will infect you with their passion for surfing in no time – if you're not already hopelessly addicted to surfing anyway. With years of experience, proven teaching techniques and a lot of fun, they teach a variety of courses: Beginners, Intermediate or Advanced Coaching and Surf Guiding.
"The combination of surfing (absolutely new to me) and yoga I found super exciting and has complemented each other brilliantly. Thank you all from West Surf Morocco for the beautiful stay, the warm welcome, I felt after 1 week with you almost like a part of the family."
Melanie
"I had booked a week of surfing and yoga and can only recommend it! The respective lessons really have something to offer, very high quality with super teachers."
Madlen
"My girlfriend has some yoga experience and also took advantage of what was offered here every day. She was thrilled with the teacher. If you like surfing and yoga or want to learn both this is definitely the place to be."
D-Jay
Our Equipment for You: From Surfboard to Yoga Mat
We don't want you to worry about the of your luggage, so we have everything you need right on site. Surfboards in many lengths and shapes, as well as high quality and well maintained yoga equipment like mats, blocks and straps. All you need to do is switch into vacation mode and bring the joy of movement.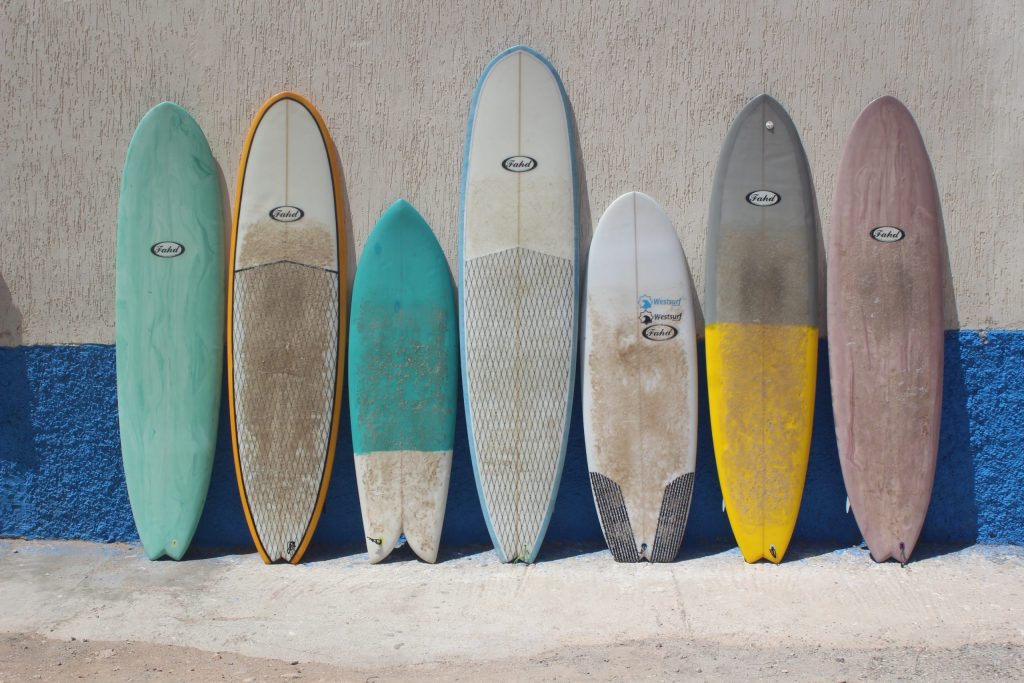 A Day at Your Yoga & Surf Retreat in Morocco
What does a typical day at the Yoga Surf Camp look like? Let us show you! Since every day brings different conditions for surfing, the exact times can of course vary slightly.
Important for you to know: This is what a day could look like. If you need a day off from surfing, you can also relax under the Moroccan sun or do one of our many other activities.
from 8.00 Breakfast with a View
You start the day with Moroccan delicacies, which we prepare for you on our beautiful roof terrace. Muesli, bread, hummus, Amlou, tea, coffee and freshly squeezed juice give you energy for the day. From the terrace you can already have a first look at the sea and start looking forward to a sporty day.
9.30 Off to the Surf Spot
Together we load our surf shuttle and take you to the "spot of the day".
10.00 Warm-Up & Technique Training
With a few exercises on the beach we wake up, your body and prepare for the movements in the water. Then it's off to the waves – your surf coach is always just a few meters away and will help you at any time.
12.30 Lunch-Time
Surfing burns your energy reserves pretty quickly, especially in the beginning. To recharge you, there is a delicious picnic on the beach, which our chefs prepare for you in the morning and you can pack as you wish.
13.30 Guided Freesurf Session
After lunch, you start the second surf session of the day. Your surf instructor will give you more tips to help you improve quickly and will capture your successes on camera.
16.30 Back to Camp
In the afternoon, we go back to the riad. Here there are many opportunities to relax and unwind. At the pool or on one of our terraces, you can give your bones a well-deserved break.
17.30 Stretch it out
At the very top of the highest point of the Riad we have set up our yoga lounge. Here you can stretch and regenerate your body parts stressed by surfing with a well-deserved yoga flow.
19.00 Dinner
Our kitchen team will spoil you every day with traditional, versatile dishes of Moroccan cuisine. Our large table is the perfect place to exchange ideas about progress, successes and even small failures in the water while enjoying a good meal. At the same time, you can watch a beautiful sunset.
The Yoga & Surf Retreat Package
Includes the Following Services
7 NIGHTS SURF & YOGA PACKAGE
From 610 € Surf camp Tamraght (Morocco)
Pick-up and drop-off service at Agadir airport
 7 nights in our Riad Ayour
 Healthy breakfast (pack a lunchbox for lunch at the beach)
 "Surfari" (including spot check) to the best spots 6 days a week
 "Surfari" up to 2 hours north or south
 Surf course/professional surf instructor for 6 days
 High quality, certified surf equipment for 6 days
 Trip to the souk (market) in Agadir, depending on the conditions of the waves
 Wifi in the entire Riad
 Warm care from the Westsurf Morocco team
 Pictures from your surf sessions
 Photo analysis once a week
 Theory lesson once a week
 Sunset Yoga 6 times for 1:25 hours
 Relaxing Moroccan hammam and massage for 2 hours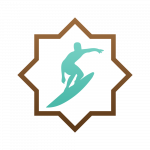 Select & book a surf course