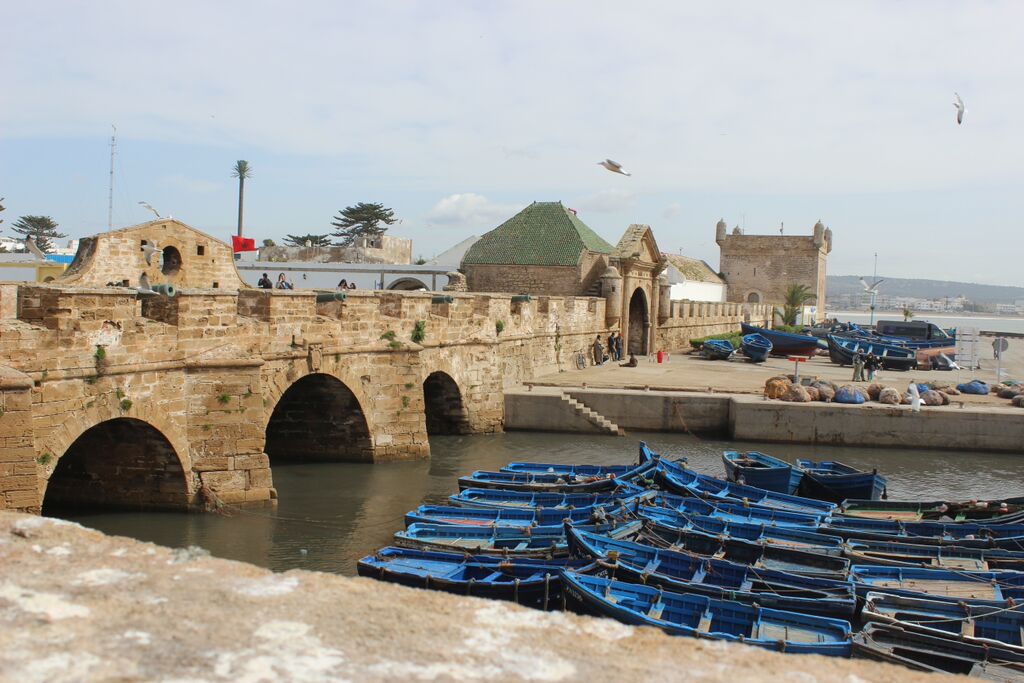 Essaouira is the art capital of Morocco and is often referred to as the white-blue city.
The old medina with its mysterious, narrow lanes has already enchanted many. It is famous for the annual Gnawa Festival Essouira, the fresh fish at the harbor, and of course the perfect conditions for kite surfing.
The city is around 2 to 3 hours drive away and features a very relaxed atmosphere. In the south of the city lies a long sandy beach with inviting bars and restaurants.
ESSAOUIRA: FOR WINDSURFERS AND KITESURFERS
Essaouira is a small, ancient coastal city and is one of the windiest places in the country, making it especially popular among windsurfers and kitesurfers. Thanks to numerous surf shops right in town you are also always ideally equipped.
The island in front of the city stops the waves here on most days, so the water is generally flat or slightly choppy. The lack of waves makes the spotless popular among surfers, with most preferring Sidi Kaouki, eight kilometers to the south.
FACTS & FIGURES OF ESSAOUIRA
Spot type: Beachbreak
Seabed: Sand
Level: Beginner to advanced